Houser: mobile games too focused on revenue
Quality product comes second, reckons Rockstar VP.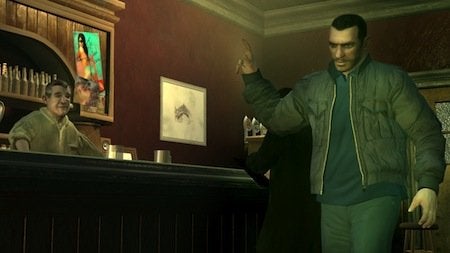 Too many mobile game developers put making cash ahead of crafting enjoyable titles, according to Rockstar co-founder Dan Houser.
Speaking in an interview with Famitsu, as translated by 1Up, Houser explained that, while Rockstar always considers the business angle, it'd rather concentrate on creating quality product than get tied up in numbers.
"This is my personal opinion, but I think a lot of people in the general mobile industry are more focused on making money than making good products," he explained.
"We're a business, too - we have to think about how to build revenue and we value the knowledge you need for that, but we want to conduct business with superior products. Focusing on nothing but business is depressing to me; it's boring. I want people to understand that we make games for more than just to make money."
When asked for Rockstar's take on the smartphone sector, Houser replied, "Our mobile strategy is not at all different from our console strategy - in other words, we don't have one."
"Our focus is purely on making games that we can be confident on the quality of. We've never made something because we felt it was a business opportunity or because we thought there was some niche in the marketplace we could fill.
"I don't think mobile is going to swallow up video games, but it's an important topic," he added.
"The massive phenomenon we saw when portable game systems came out has already spread over the mobile market, but we've experienced successes and failures in portables in the past."
Rockstar has dipped its toes in the mobile market before, most noticeably with an iOS port of 2009 DS effort GTA: Chinatown Wars. It's also readying a GTA3 port for release on the App Store later this year.
The developer is currently gearing up for its much-anticipated Grand Theft Auto 5 reveal, scheduled for 2nd November.