Here's what the revamped and diverse new Xbox Avatars look like
"Built with inclusivity in mind."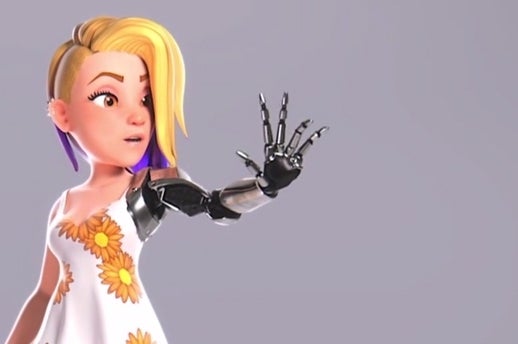 Behold the revamped Xbox Avatars, launching this autumn on Windows PCs and "eventually" Xboxes.
The new avatars have a particular push towards diversity and inclusivity, allowing prosthetic arms and legs, wheelchairs and even pregnancy bumps. Clothes will not be locked to gender, either, and you will be able to ride mounts like motorbikes, skateboards and even a gosh darn unicorn.
The 2.0 avatars are "for everybody everywhere", the slogan goes.
"Our new avatars are built with inclusivity in mind, with options galore. We want people to feel like we have endless options to really reflect who they are," said Xbox interaction designer Kathryn Storm in a short interview on the Xbox E3 Daily Show.
"At the end of the day, avatars are meant for what you want your digital self to represent," added lead product manager Bryan Saftler. "We don't want to put you in a box - there are no more checkboxes. No matter what you think you look like, what you want to represent online: this new avatar system ... is designed to make sure you feel like you can represent your best self on Xbox Live."
Avatars were introduced to Xbox 360 way back in 2008, with the New Xbox Experience update. They were originally developed by Sea of Thieves developer Rare. How time flies.