Here's every game launching as part of Apple Arcade this Thursday
Sayonara Wild Hearts! Cat Quest 2! Exit the Gungeon! More!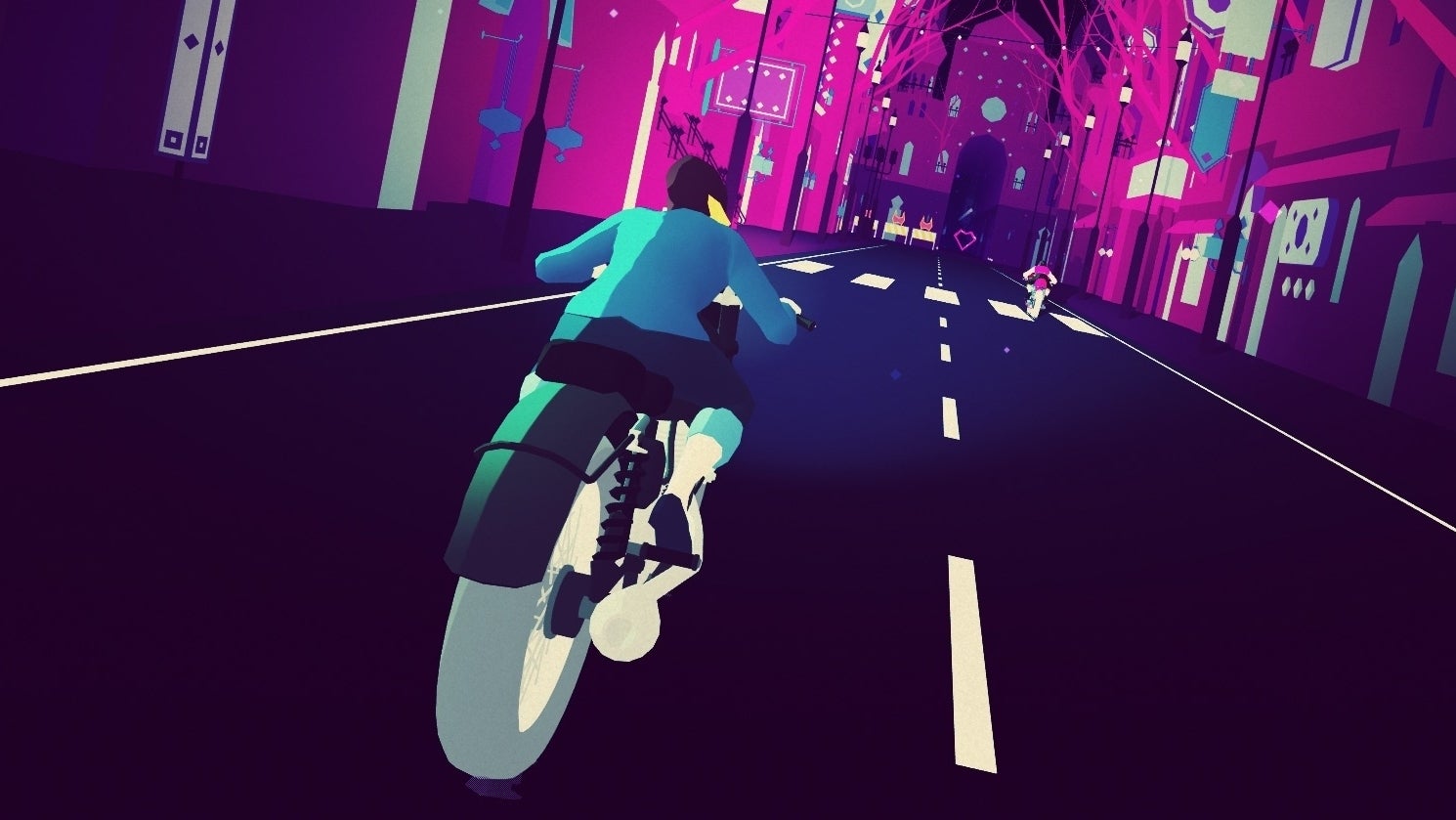 Apple's much-trumpeted gaming subscription service, Apple Arcade, officially arrives this Thursday, 19th September. However, some users running the iOS 13 public beta have been granted early access, meaning that we now know exactly which games will be available as part of the £4.99/$4.99 USD monthly subscription at launch.
As reported by Mac Rumours, Apple Arcade will feature a little over 50 titles when it goes live to all on Thursday. New games will be added on a weekly basis, with Apple promising that over 100 new titles will be available "this autumn".
Things get off to a strong start this week, though, thanks to a number of highly anticipated indie games. There's Finji's Overland, for instance, plus the likes of Simogo's Sayonara Wild Hearts, The Gentlebros' Cat Quest 2, WayForward's Shantae and the Seven Sirens, Klei's Hot Lava, Dodge Roll's Exit the Gungeon, and Cornfox & Bros' Oceanhorn 2.
A few big publishers are also along for the ride; Konami has Frogger in Toy Town lined up for Thursday's launch, while Ubisoft is representing with Rayman Mini, and Capcom brings underwater adventure Shinsekai Into the Depths. Square Enix's offering, meanwhile, is Various Daylife, a new RPG from the team behind Bravely Default and Octopath Traveller.
Future titles will include Beyond a Steel Sky (a sequel to Revolution Software's beloved sci-fi point-and-clicker Beneath a Steel Sky), Little Orpheus from The Chinese Room, WayForward's Spidersaurs, Abzû developer Giant Squid's The Pathless, Sonic Racing, and more.
Here though, as gathered by Mac Rumours, is the full list of games that Apple Arcade subscribers will have access to when the service launches later this week:
Agent Intercept (PikPok)
Assemble With Care (usTwo)
ATONE: Heart of the Elder Tree (Wildboy Studios)
Big Time Sports (Frosty Pop)
Bleak Sword (Devolver Digital)
Card of Darkness (Zach Gage)
Cat Quest II (The Gentlebros)
Cricket Through the Ages (Devolver Digital)
Dead End Job (Headup)
Dear Reader (Local No. 12)
Dodo Peak (Moving Pieces)
Don't Bug Me! (Frosty Pop)
Dread Nautical (Zen Studios)
Exit the Gungeon (Devolver Digital)
Explottens (Werplay Priv.)
Frogger in Toy Town (Konami)
Grindstone (Capybara Games)
Hot Lava (Klei Entertainment)
King's League II (Kurechii)
LEGO Brawls (LEGO)
Lifeslide (Block Zero Games)
Mini Motorways (Dinosaur Polo Club)
Mutazione (Die Gute Fabrik)
Neo Cab (Surprise Attack Games)
Oceanhorn 2 (Cornfox & Bros)
Operator 41 (Shifty Eye Games)
Over the Alps (Stave Studios)
Overland (Finji)
Patterned (Borderleap)
Projection: First Light (Blowfish Studios)
Punch Planet (Block Zero Games)
Rayman Mini (Ubisoft)
Red Reign (Ninja Kiwi)
Sayonara Wild Hearts (Annapurna)
Shantae and the Seven Sirens (WayForward Technologies)
Shinsekai Into the Depths (Capcom)
Skate City (Snowman)
Sneaky Sasquatch (Rac7 Games)
Spaceland (Tortuga Team)
Speed Demons (Radiangames)
Spek. (Rac7 Games)
Spelldrifter (Free Range Games)
Stellar Commanders (Blindflug Studios)
Tangle Tower (SFB Games)
The Enchanted World (Noodlecake Studios)
The Get Out Kids (Frosty Pop)
The Pinball Wizard (Frosty Pop)
Tint. (Lykke Studios)
Various Daylife (Square Enix)
Way of the Turtle (Illusion Labs)
WHAT THE GOLF? (The Label)
Where Cards Fall (Snowman)
Word Laces (Minimega)
All Apple Arcade games are playable on iPhone, iPad, Apple TV, and Mac (cross-progression is supported on all devices), and will be ad-free and in-app-purchase-free. Up to six family members can access them on a single subscription, and Apple is offering a free one-month trial to get things underway.