Here's a tech demo of a 20-year-old The Simpsons game, Bug Squad
D'oh!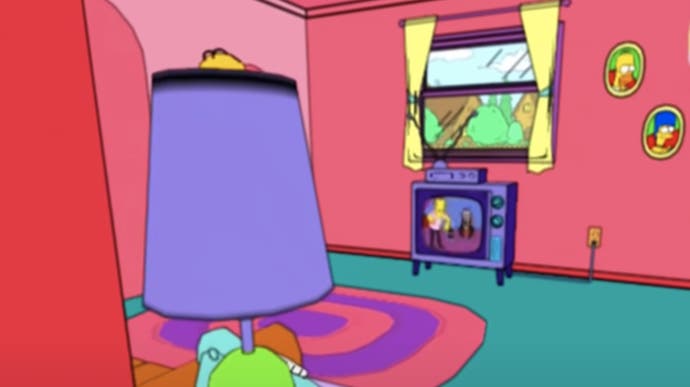 The tech demo of an unreleased The Simpsons game has been discovered on a Dreamcast devkit.
The demo of The Simpsons Bug Squad was first shared by DreamcasticChannel, and though it was prepared for Fox Interactive by Red Lemon Studio twenty years ago, it was not commissioned.
While only a tech demo and lacking both music, sound effects, and any obvious gameplay, it looks amazing for a demo made two decades ago. The brief video sees you, as the titular bug, explore a cel-shaded rendition of The Simpsons' kitchen and lounge, avoiding Homer's feet as you go.
Here, take a peek (thanks, The Dreamcast Junkyard):
"Oh my! Not seen that for 20 years!" Red Lemon Studio co-founder, Andy Campbell, told the channel after the footage went live. "We had a great coder who had developed an amazing cell shading engine for DC. I knew Fox pretty well, so this was a demo we created and I pitched to them. We were never commissioned, so this was technically never an official title in development.
"This was a trip down memory lane. The tech was great, developed by a guy call Rich Evans, great coder. Bug Squad concept came from Jamie Grant if I remember. A great art team built the models. The tech was also pitched as a production tool for the show itself. No game made though."