Here are Microsoft's concepts for a smartphone controller
Following its Project xCloud announcement.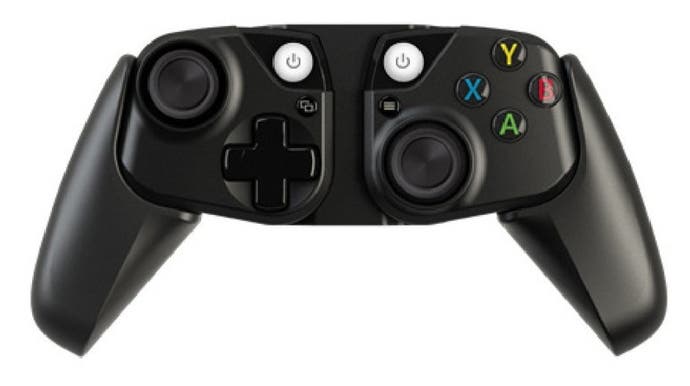 Earlier this month Microsoft announced Project xCloud, a game-streaming service designed to bring console-quality gaming to devices such as smartphones.
But how do you play console games on a smartphone with just a touchscreen? You can't, obviously - unless you use another peripheral to add in a standard set of controller buttons.
Microsoft has researched exactly this in the past, and published a paper on the matter a few years ago with 3D-printed examples and mock-ups based around Xbox One controls (dug up by Windows Central). Solutions explored by Microsoft include controller halves which can be fixed to either side of a smartphone or tablet screen, a little like the Nintendo Switch's Joy-Con.
In its research, Microsoft even namechecks Nintendo's solution:
"Mobile gaming devices like the Sony PlayStation Portable and Nintendo's DS and Switch are dedicated mobile gaming platforms which overcome these limitations via physical controls. The success of the Switch is testament to the value of mobile gaming with physical controls." Existing products which do the same thing for mobile devices are out already there, Microsoft continues: "however, the fixed form of these accessories means they are bulky and inflexible".
As for the streaming technology behind Project xCloud, Digital Foundry has already examined the idea and given us our best guess at how it will all work - and how well we can expect it to.