Hellgate is back - as a Steam Greenlight pitch
Nothing stays dead forever.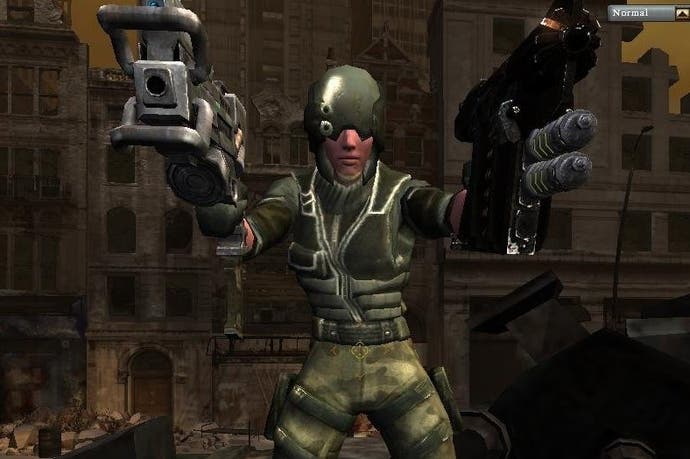 Remember Hellgate? It's back - as a Steam Greenlight pitch.
Developed by former Blizzard employees, Hellgate launched back in November 2007 picking up a 7/10 from Eurogamer.
However, it struggled to make money from the get-go, with publisher Namco pulling the plug in February 2009. South Korean distributor Hanbitsoft then secured the worldwide publishing rights back in January 2010 and set to work on a relaunch called Hellgate: Resurrection.
According to its description on Steam, this version of Hellgate is called Hellgate Global, which includes a Tokyo expansion.
"Hellgate Tokyo continues the story of the London Resurrection," reads the official blurb. "Heroes start in Tokyo Base, and continue on to different locations as they progress through the story. Tokyo is composed of 24 new levels, with new named monsters and boss monsters."
A company called Redbana Corporation appears to be behind the listing on Steam. Redbana is linked to Hanbitsoft and online game publisher T3, which seems to be its western arm. Hellgate has been operating in Korea as a free-to-play game for a few years.