Hear Nolan North's first turn in Destiny
"Those are extreme tactics for the Cabal."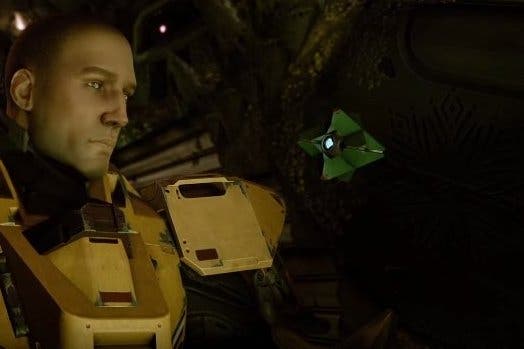 Bungie has released the first Destiny footage showing us Nolan North's take on Ghost's voice since he replaced Peter Dinklage.
Ghost, your AI companion, will be featured in a larger role in Destiny's impending The Taken King expansion. Many believed Dinklage was being replaced due to the backlash over his (arguably intentional) robotic performance, but Bungie maintained that it was simply a scheduling issue and that North was more available. Since the developer didn't want the character to switch voices throughout the game, North re-recorded all of Dinklage's dialogue.
The Taken King will launch on 15th September, bringing new locations, bosses, weapon tweaks and more to the massively popular online shooter.