Harvest Moon successor, Story of Seasons: Trio of Towns, sets European release date
The October country.
Harvest Moon successor Story of Seasons: Trio of Towns will launch on 13th October in Europe for 3DS.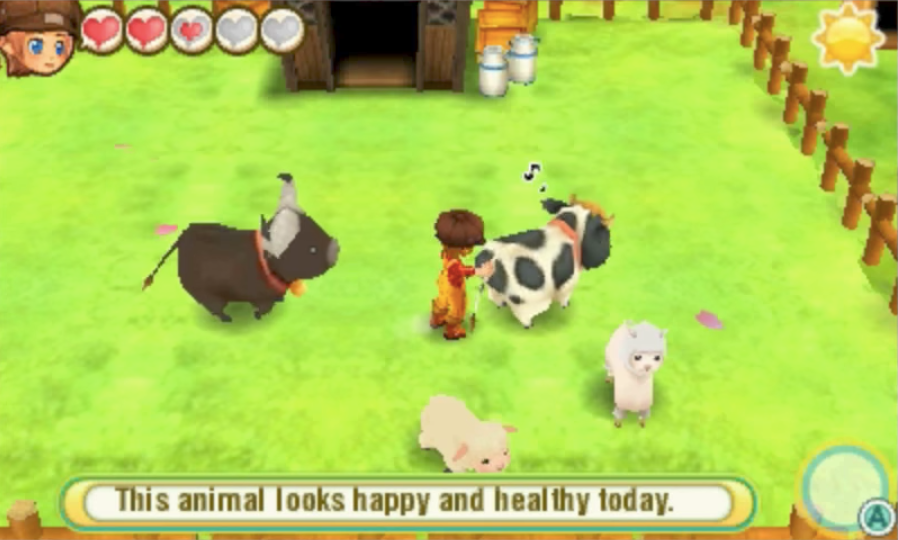 While Story of Seasons: Trio of Towns doesn't actually have the words "Harvest" or "Moon" in the title, it's still part of Marvelous Inc.'s long-running farming series. In fact, Trio of Towns celebrates its 20th anniversary.
The reason for the name change is that in 2014 Marvelous decided to use its own American branch, XSEED Games, to distribute the series in North America, yet the previous publisher, Natsume, still owned the name Harvest Moon. So XSEED needed to give the series a new name in the west and it went with Story of Seasons. In Europe Marvelous likewise switched publishing partners to Nintendo of Europe, who decided to stick with the Story of Seasons name to keep things consistent across the west.
Confusingly, Natsume released its own Harvest Moon game in 2014 called Harvest Moon: The Lost Valley, but this wasn't canon to the series as it was developed by another studio, Talbot, and not even released in Japan.
As for Story of Seasons: Trio of Towns, it's the Harvest Moon you know and love as you take the role of a rookie farmer managing their plot of land in an area surrounded by a ranch, tropical paradise, and village. You'll be able to trade goods with other players online.
"Grow crops, raise adorable pets, become a renowned chef or fashionista, and even discover romance with the locals," Nintendo boasted of this upcoming entry.
Story of Seasons: Trio of Towns was originally released last June in Japan and February in North America.