Harry Potter: Wizards Unite will get Pokémon Go's gifting feature
Witch may help its energy problem.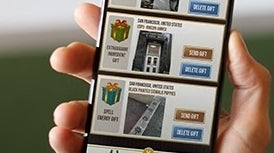 Harry Potter: Wizards Unite is getting a familiar feature from Pokémon Go in its near future: in-game gifting.
It'll work in much the same way - you'll be able to pick up gifts from locations you visit and then send an in-game gift box to your friends.
But where Pokémon Go only has PokéStops and Gyms, Wizards Unite has Inns, Fortresses and Greenhouses - and this will allow you to tailor what's in your gifts appropriately.
Sending a blue gift box from an Inn will give your friends' Spell Energy - the game's most-desired resource. This is the stuff you need to pick up to do almost anything in the game - and which you don't want to run out of in the middle of a battle.
Meanwhile, Fortresses will give yellow gift boxes containing Runestones, and Greenhouses will give green gift boxes containing potion ingredients. Of the two, Runestones are likely to the more useful, although still not as precious a commodity as Spell Energy.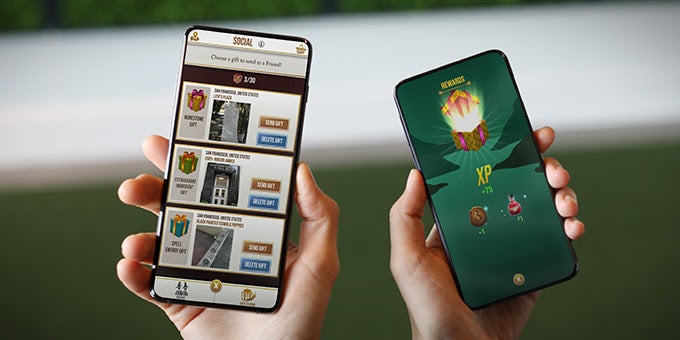 In Pokémon Go, you can store 10 gifts at a time and open 20 per day. In Wizards Unite, you can store 100 gifts and open just 10 - presumably because what is in them (Spell Energy!) is more valuable.
Oh, and if you live near a sponsored location in the game (not typically found in the UK), gifts from these places will contain better rewards.
Since its launch in June, we're yet to hear any player statistics on Harry Potter: Wizards Unite, though it feels fair to say it never achieved the same lightning moment Pokémon Go achieved during its first summer when it became a pop culture phenomenon. But a steady dripfeed of new features such as this, as well as new events such as the current Stronger United collectathon show there's life in it yet.