Dr Disrespect sorry for livestreaming in a toilet at E3
He was caught mid-stream.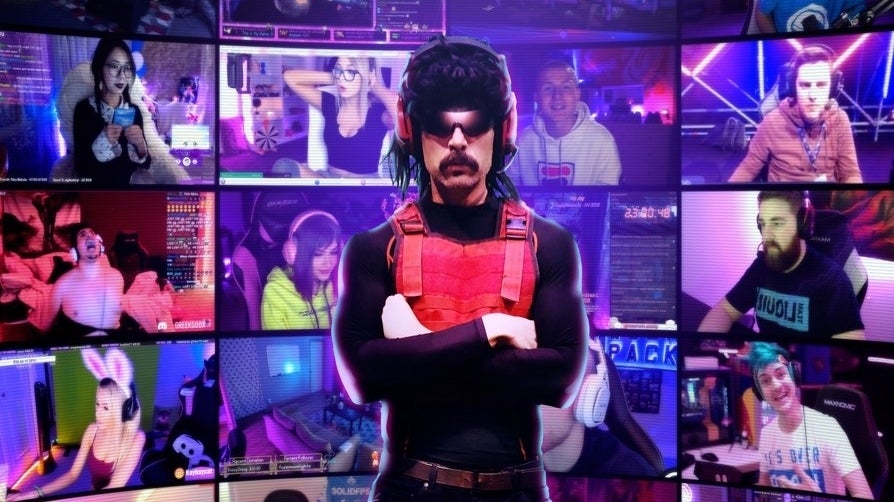 Guy Beahm, who streams on Twitch under the persona of Dr Disrespect, has posted an apology about his controversial E3 livestream, which resulted in him being banned from the streaming platform for two weeks.
Beamh was banned for streaming in a public bathroom at the LA Convention Centre during E3 last month, breaching Twitch's community guidelines.
He broke character on his Twitter account, which hasn't been posted on for two years, to apologise for his behaviour.
"We were so into the E3 IRL journey that we became a little blind in what's OK and what's not OK," Beamh writes. "We had no ill intentions and I feel that was pretty obvious if you watched the entire thing. We wanted to capture an adventure, unfortunately we took that adventure into the wrongs areas unaware of the legalities surrounding it. On behalf of the Dr Disrespect brand, I apologise for this."
Beamh goes on to discuss how he'll move on from the incident, and how he doesn't take the support he has from friends, family and followers for granted. You can read his full apology on his Twitlonger post.
Dr Disrespect has around 3.4 million followers on Twitch, and is one of the platforms biggest streamers, so it's perhaps no surprise the ban has already been lifted. But he has yet to return to his streaming schedule. Instead, he's posting teaser videos on his Twitter that suggest he'll be back on 8th July.