GTA Online car conkers vs. Outside Xbox
Plus AC4 reviewed and Call of Duty: Ghosts.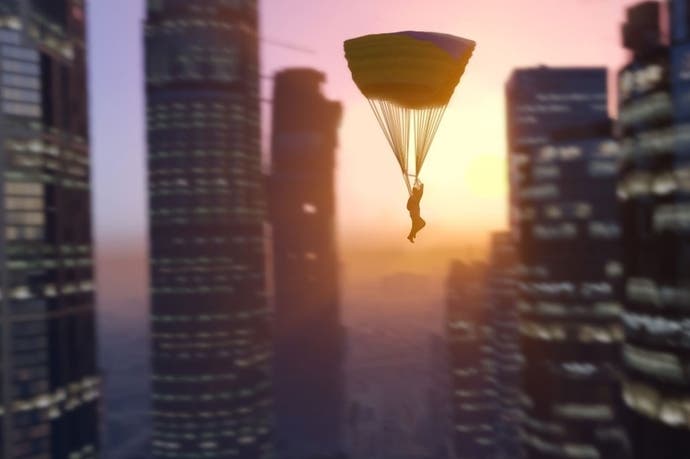 Hello Eurogamers. Did you have a good Halloween? We hope you got all the hauntings you asked for.
We've been busy finding new ways to entertain ourselves in the endlessly flexible Grand Theft Auto Online. The latest field event in our Grand Theft Sporto championship is car conkers, using the Cargobob helicopter and its vehicle-snagging winch. You can probably guess the rules.
Now that Halloween is over, we can focus on the other kind of Ghosts. The ones that wear balaclavas and explode national monuments. In Show Of The Week we explore the new multiplayer customisation options in this year's Call of Duty instalment.
With Assassin's Creed 4: Black Flag the best pirate game in approximately a decade, Andy took a closer look at why it's also a welcome change for the Assassin's Creed series, why it's a better game than AC3 and why Edward Kenway could be the next Ezio Auditore.
If you fancy more Grand Theft Auto hijinks, shenanigans and tomfoolery, be sure to watch our inept attempts to purloin military hardware and for further footage from Assassin's Creed 4, watch Andy take the new multiplayer modes for a spin. As always, be sure to subscribe to our YouTube channel so you never miss a video and we'll catch up with you next week - same OX time, same OX place.