Grow Up out 16th August
Best BUDs.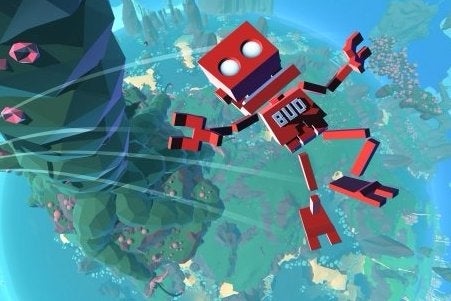 Ubisoft has announced a release date for Grow Up, the sequel to last year's beanstalk-based charmer Grow Home. Grow Up will be coming to PS4, Xbox One and PC on 16th August in Europe and North America, and 17th August in Japan.
I'm enormo-excited about this, as Grow Home is one of the cheeriest, chirpiest games of recent memory. Made by a small team at Reflections, the sequel promises more open-world rock-climbing goodness, along with a new flying companion for robot hero BUD, and a new device that enables you to clone the game's 24 plant species and use them to navigate your way to the moon.
Sounds fab, can't wait. Now all I need is a Belly reunion and I'm set. Oh, wait!