Grand Theft Auto 5 live streaming is back at 5pm today
Cheat code mayhem.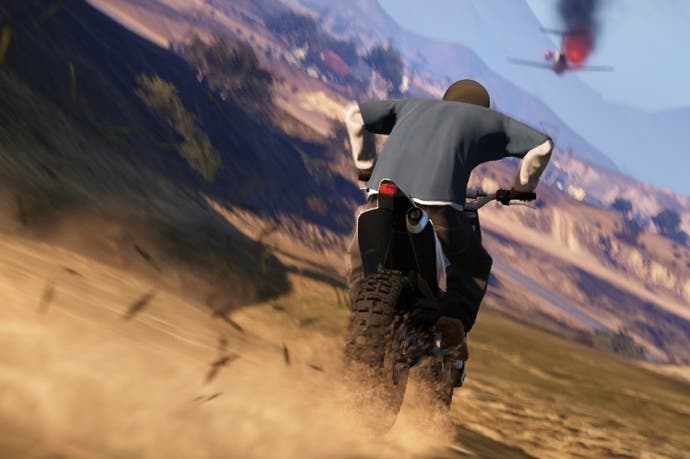 Update: Thanks to some technical difficulties yesterday, Ian only managed three of his planned four Grand Theft Auto 5 live streams, which you can watch below. He'll be back at 5pm UK time today (6pm central European time) for a fourth stream in which he's going to try out some of the game's cheat codes to see how much chaos he can cause in 90 minutes. Watch below or over at the Eurogamer YouTube channel. Warning! Spoilers ahead!
Original story: Happy GTA 5 Day! To celebrate this auspicious occasion, Ian is planning to live-stream the game four times today. Each stream will last 90 minutes and they take place at 10am, 12pm, 2pm and 4pm. All times BST, so add an hour if you're based in mainland Europe.
There will inevitably be some spoilers along the way, so if you're worried about that then maybe watch our spoiler-free video tours of Los Santos instead, but otherwise join him on the Eurogamer YouTube channel for comments banter or just watch along using the embedded streams below.
Oh, and check out our Grand Theft Auto 5 review if you haven't already.