Grainger Games tells shops not to open, they are being closed
UPDATE: All remaining stores told to close.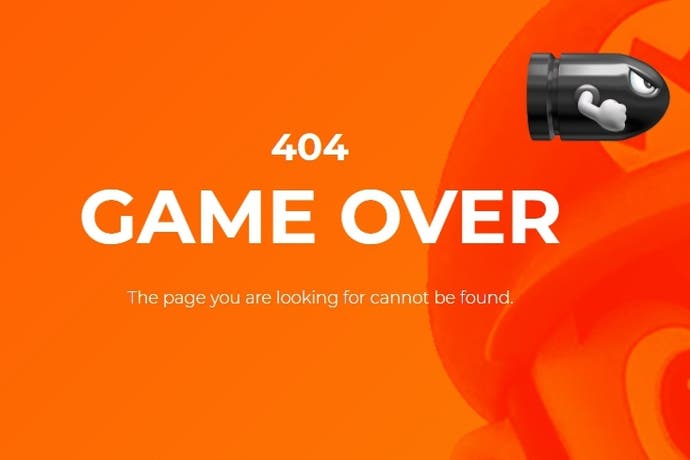 UPDATE 29TH MARCH: Eurogamer has been reliably informed all Grainger Games' remaining 46 shops have been told, this morning, to close. They received the same closure email sent out yesterday.
As with yesterday, several of the stores I phoned did not answer. One eventually did and confirmed the closure.
I was also informed there will be no closing down sales; staff are ordered to pack all stock up instead. Stores have not been given any guidance about refunding unfulfilled orders.
Grainger Games employs around 400 people across 67 stores. Staff will be paid for all hours worked until the end of the month (Saturday, 31st March). We wish all those affected the best.
ORIGINAL STORY 28TH MARCH: Beleaguered British retailer Grainger Games has emailed a third of shops this morning telling them not to open because they are being closed.
"We regret to inform you that we require you to close your store imminently due to the ongoing issues surrounding the business's critical financial situation," said the email which was provided to Eurogamer.
"Your store will unfortunately be closed as of today. Please DO NOT open your store this morning."
The shops instructed to close are Worksop, Northwhich, Sale, Beeston, Salford, Altrincham, Widness, Stretford, Whitley Bay, Wakefield, Castleford, Selby, Dewsbury, Hyde, Oldham, Thornaby, Huddersfield, Durham, Washington, Billingham and Chesterfield. That's 21 shops of Grainger Games' 67 total.
Several of those stores I phoned this morning and they did not answer. One did, and the person who answered corroborated the closure and said they had been made redundant as of this morning.
The email continued: "The business is still in discussions with potential bidders but unfortunately even though we have tried to avoid this situation your store could not be included as any part of any future bids therefore we have been left with no other choice than to cease trading as from today 28/03/2018.
"Staff in your stores will be paid for all hours worked through until Sunday 31st of March [sic - it is a Saturday] and we require you to assist us with this shutdown process using those hours."
The closures come after Grainger Games announced financial difficulties last week. What followed was difficult week and weekend, where customers who had ordered and paid for games were not having them delivered and could not get through to customer services either online or on the phone for a refund. They were left in the dark. Some customers I've talked to have resorted to getting their banks involved.
I was told by a well placed source within Grainger Games stores were instructed not to give refunds or credit notes but to push exchanges in the store instead. I was also told staff from head office went out to collect money from Grainger stores this past weekend.
Grainger Games' website was taken down yesterday evening as well, and now displays the extremely unfortunate 404 message of "Game Over".
I've not been able to get through to Grainger Games HQ on the telephone despite repeated attempts, and other avenues of contact have failed too.
Our best wishes are with those whose jobs are affected by the closures.