Government response to loot box concern is predictably non-committal
Evasive manoeuvres.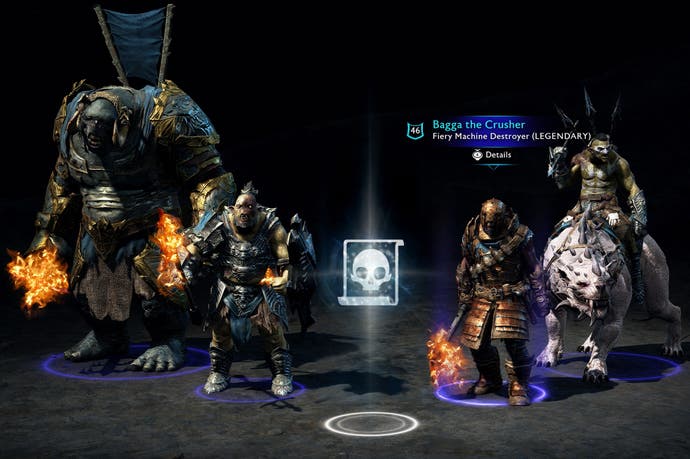 The UK government has responded to concerns surrounding video game loot boxes.
Over a week ago, Daniel Zeichner, Labour MP for Cambridge, submitted two written questions on behalf of reddit user and constituent Artfunkel. The questions, addressed to the Secretary of State, were as follows: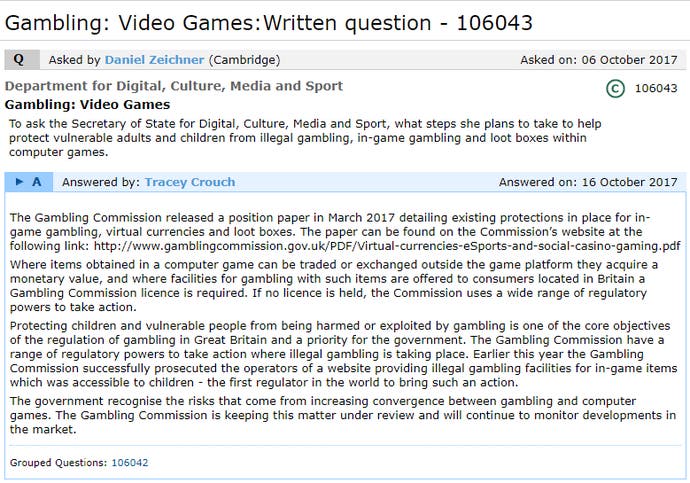 "To ask the Secretary of State for Digital, Culture, Media and Sport, what steps she plans to take to help protect vulnerable adults and children from illegal gambling, in-game gambling and loot boxes within computer games."
"To ask the Secretary of State for Digital, Culture, Media and Sport, what assessment the Government has made of the effectiveness of the Isle of Man's enhanced protections against illegal and in-game gambling and loot boxes; and what discussions she has had with Cabinet colleagues on adopting such protections in the UK".
Tracey Crouch, Parliamentary Under-Secretary for the Department for Digital, Culture, Media and Sport has responded to these questions on behalf of the government - with both questions receiving the exact same answer.
"The Gambling Commission released a position paper in March 2017 detailing existing protections in place for in-game gambling, virtual currencies and loot boxes.
"Where items obtained in a computer game can be traded or exchanged outside the game platform they acquire a monetary value, and where facilities for gambling with such items are offered to consumers located in Britain a Gambling Commission licence is required. If no licence is held, the Commission uses a wide range of regulatory powers to take action.
"Protecting children and vulnerable people from being harmed or exploited by gambling is one of the core objectives of the regulation of gambling in Great Britain and a priority for the government. The Gambling Commission have a range of regulatory powers to take action where illegal gambling is taking place. Earlier this year the Gambling Commission successfully prosecuted the operators of a website providing illegal gambling facilities for in-game items which was accessible to children - the first regulator in the world to bring such an action.
"The government recognise the risks that come from increasing convergence between gambling and computer games. The Gambling Commission is keeping this matter under review and will continue to monitor developments in the market."
The government response is, unsurprisingly, evasive and appears to be ill-informed on the issue - citing the prosecution of two third-party gambling websites despite questions asking about in-game gambling.
The responsibility appears to be passed to the Gambling Commission, while noting it is "keeping this matter under review".
However, a petition calling for gambling laws to be adapted to include video games with gambling mechanics has not yet received a government response, despite passing the 10,000 signatures needed to trigger this. At time of publication, the petition has 12,137 signatures.
The controversy surrounding loot boxes in video games has been gathering momentum in recent weeks, with some claiming the practice is a form of gambling. In an investigation by Eurogamer last week, the Gambling Commission told us it did not define loot box mechanisms as gambling, since the items won from this feature have no real-world value. Due to this technicality, regulating boards such as PEGI, UKIE and the ESRB will not add a gambling disclaimer to games which include loot boxes or similar features.