Gorgeous afterlife adventure Spiritfarer shares post-launch content roadmap for 2021
New spirits, story, islands, and more.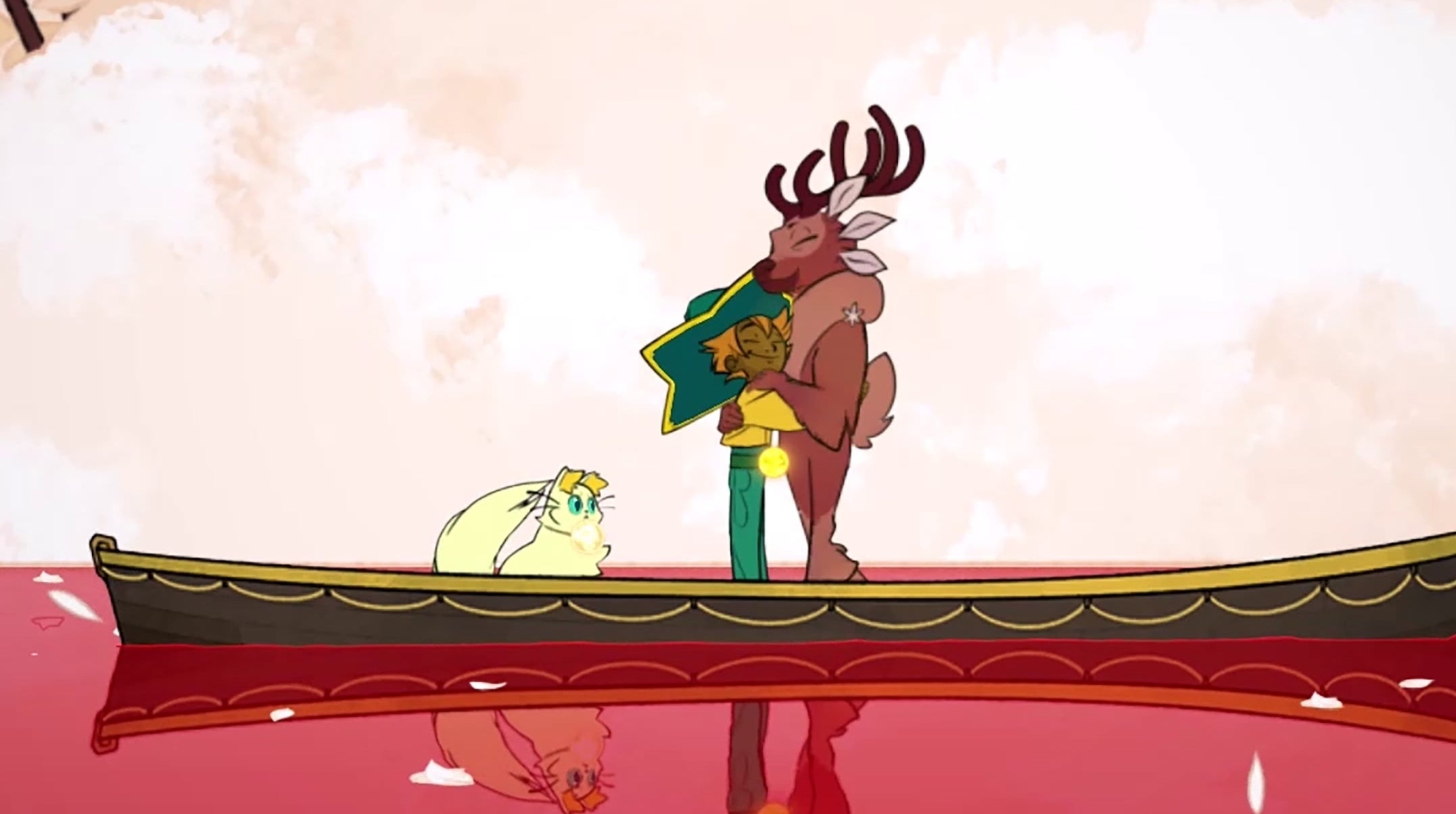 Spiritfarer - the beautiful, touching afterlife adventure from Thunder Lotus Games - was a big hit around these parts when it released in 2020, and now the developer has unveiled a three-pronged content roadmap, promising new post-launch adventures later this year.
Spiritfarer, if you've not yet had the pleasure, casts players as Stella - a "ferrymaster to the deceased" who builds a boat to roam a mystical ocean and escort animal spirits toward the afterlife. What follows is an unusual, but thoroughly captivating blend of conflict-free platforming, farming, fishing, cooking, mining, and crafting that's even playable co-operatively, with a friend taking on the role of Daffodil the cat.
Eurogamer contributor Malindy Hetfeld enjoyed Spiritfarer immensely, awarding it a Recommended badge when she reviewed it last year, and those equally smitten now have more to look forward to courtesy of Thunder Lotus' continuing post-launch development.
Three updates are planned this year - one due in spring, one in summer, and a final offering in autumn - with the first (minor spoilers ahead) introducing Stella's sister, Lily, as a spirit. "Just as she had been a shining presence in her big sister's life," explains Thunder Lotus, "here she illuminates the night and lets you navigate your boat even when it's dark!".
The Lily Update will add story content focussed on Stella, plus an enhanced co-operative experience, including an overhauled UI and co-op fishing, when it launches this "spring".
Summer brings the Beverly Update - the titular spirit appearing when Stella visits Oxbury - alongside the new Archive Room station, which houses a new set of collectibles called Acetate Sheets, plus a variety of new recipes and quality of life improvements.
In autumn, Spiritfarer will welcome two additional spirits, Jackie and Daria, in one final content update. Here, Stella can explore a brand-new island with a ramshackle hospital as its centrepiece - Jackie is its caretaker, Daria his patient, and both could use a hand. This concluding update will also feature a new event, plus new boat buildings and resources, with Thunder Lotus promising more details closer to release.
All three updates will be free to existing owners of Spiritfarer on all platforms and you'll find a few additional details in Thunder Lotus' announcement post. Those who've yet to experience the game might also like to know it's currently available on Xbox and PC Game Pass and there's 25% off right now as part of the Steam Lunar New Year Sale.