Godfall is the first officially-announced PS5 game
Amen.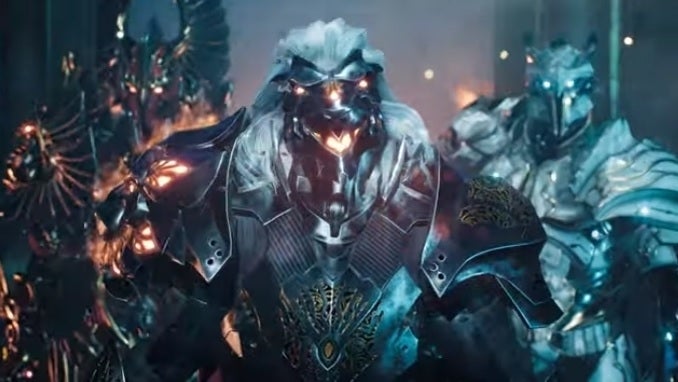 Godfall is the first officially-announced PlayStation 5 game.
The "looter-slasher", which is also due out on PC, is published by Borderlands maker Gearbox and developed by Duelyst studio Counterplay.
Godfall is due out late 2020 as a PlayStation 5 console-exclusive and on PC through the Epic Games store. A Gearbox representative told Eurogamer you won't be able to play Godfall on PS4 at launch, and the game's Epic Games store exclusivity lasts for 12 months, but Gearbox may have further platform updates at another point in time.
So, what's Godfall? It's a fantasy role-playing game with third-person melee combat. Players hunt for loot as they fight enemies. You can play it solo, duo or three-player co-op. Here's the teaser trailer:
"We're thrilled at Gearbox to have been chosen by Counterplay Games to bring their creative vision of Godfall to gamers on the PlayStation 5 and PC," said Steve Gibson, president of Gearbox Publishing. "As we continue our mission to entertain the world, Godfall is a perfect fit with Gearbox Publishing. Playing with your friends and gearing up are some of the things we love most."