Glossy Sensible Software biography book funded on Kickstarter
Order one for your coffee table.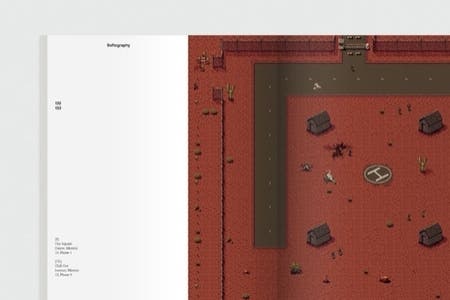 Production of the lovely-looking Sensible Software biography book has been funded on Kickstarter.
You'll be able to order yourself a copy on the Read-Only Memory website from 16th October, Darren Wall told me this morning.
Read-Only Memory is a one-man production company run by Darren Wall. He's putting the book together with help from industry veteran Gary Penn and Sensible Software's Jon Hare.
Darren Wall sought $30,000 on Kickstarter and ended up with $39,493.
"I'm delighted to announce that we have reached our funding goal! The definitive bible of all things Sensible will be a reality thanks to your support and enthusiasm," wrote Wall on the Kickstarter page.
"I'll keep the gushing short and appropriately British. I'd like to thank everyone who's commented, tweeted, blogged, enthused and spread the word about this project. I was really overwhelmed by the response and found it a real joy to hear from so many people all over the world who feel just as passionately about these games as I do.
"Between myself, Jon Hare and our illustrious author Gary Penn, I'm sure we can deliver something you're all going to value as much as a lobbed, joystick-breaking, halfway-line goal in Sensi."