Global Xbox 360 sales down nearly 50% year-on-year
Life-to-date sales top 67 million.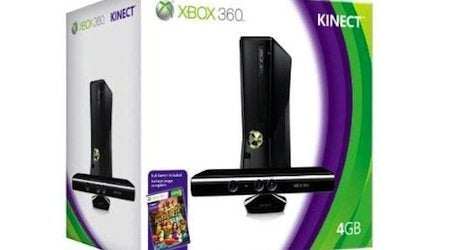 Global Xbox 360 hardware sales for the last financial quarter were down 48 per cent year-on-year, Microsoft has announced.
It sold 1.4 million units between 1st January and 31st March, down from 2.7 million during the same period last year. Lifetime sales are now at 67.2 million.
Sales of its Kinect peripheral were also down, though it didn't say by how much, while Xbox Live revenue was up.
Total Xbox 360 revenue fell 33 per cent to $584 million. However, Microsoft added that this was partly offset across the company's Entertainment and Devices Division by increased revenue from Skype and Windows Phone software license cash from Nokia.
EDD research and development spending shot up 35 per cent to $335 million compared to last year. Whatever could it be spending all that cash on?
Total revenue for EDD was down 16 per cent to $1.62 billion, which Microsoft blamed on "a soft gaming console market".
The picture was brighter company-wide. Microsoft brought in $17.4 billion in total revenue for the quarter, a year-on-year increase of six per cent. Operating income was up 12 per cent to $6.37 billion.
"We're driving toward exciting launches across the entire company, while delivering strong financial results," commented CEO Steve Ballmer.
"With the upcoming release of new Windows 8 PCs and tablets, the next version of Office, and a wide array of products and services for the enterprise and consumers, we will be delivering exceptional value to all our customers in the year ahead."
As some kind of comparison, the PlayStation 3 had sold 62 million worldwide as of 31st December 2011, while the Wii is way ahead on 95 million, also as of 31st December.