Get a look at this incredibly rare N64 controller prototype
That's one big joystick.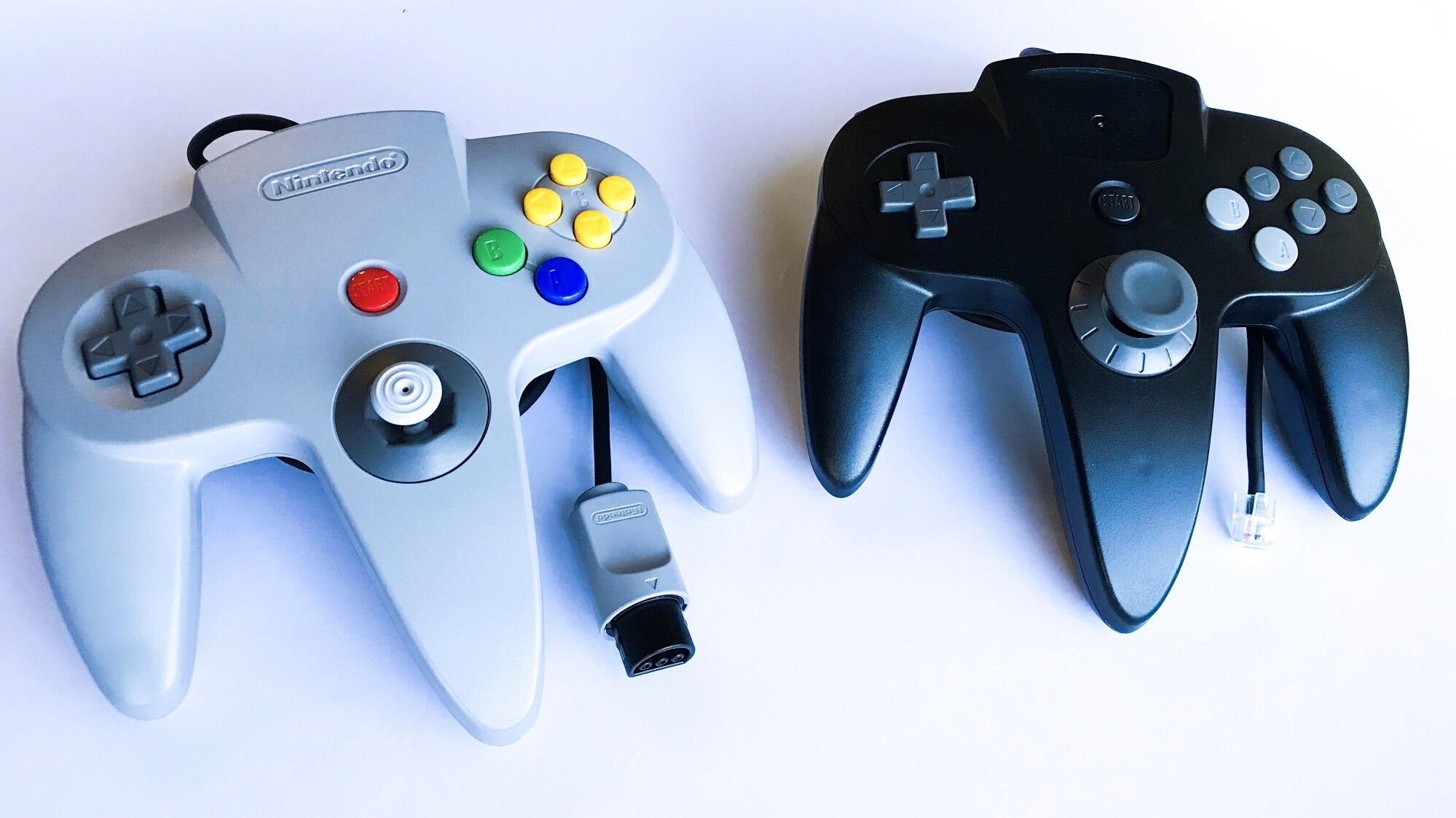 Retro gaming preservationist and restorer, Shane Battye, has shared images of an early N64 controller prototype that never made it to mass production.
"It houses a thumbstick significantly different to the final retail version and first appeared in a black and white press release photo alongside the Ultra 64 back in 1995," Battye explained on Twitter (thanks, Kotaku).
While Battye's controller doesn't look wholly dissimilar to the controller that eventually went into production, it does show the subtle changes Nintendo made before its final retail release, including not just the Z-trigger and joystick, but also the internal electronics, too.
First up, Battye reveals the connector "isn't a normal N64 plug"; instead, it's an RJ-11 connector, which they say "might explain in part why the press release photo of this controller did not show it connected to the console". The reason its a RJ-11, apparently, is because "this 'prototype' controller is also a 'development' controller intended to be used with SGI Indy workstations with u64 development boards" - not just the prototype N64 consoles, in other words.
As for the controller itself? "On the reverse and inside things look kinda familiar but different", Battye says, and while the Z-trigger button looks smaller than the retail build and the board is "close to retail", the shape and mount points are slightly different. Battye also points out that the button label - A to F, and the A/B positions - are reversed.
"Perhaps the most obvious difference over the retail design is the thumbstick," Battye adds. "It's broad, shallow cup-shaped and has a circular range of motion with directional indicator markers on the shroud.
"The stick itself is anchored by cross positioned shafts, unlike the retail it doesn't just pop out on opening - it appears to be a 'snap-in' design. Looked inside but too fearful of damaging before having a play so maybe something I'll revisit dismantling further another time."
As for how it plays? Sadly, that question remains unanswered for now. Though "it's certainly much nicer under the thumb at rest", Battye's unsure if it will "stand up to intense gaming", and that RJ-11 connector means Battye can't put it through its paces just yet. We'll keep you posted, though.
Cover images credit: Shane Battye