Get six months of Xbox Game Pass for £24
Plus a year's EA Access for £15.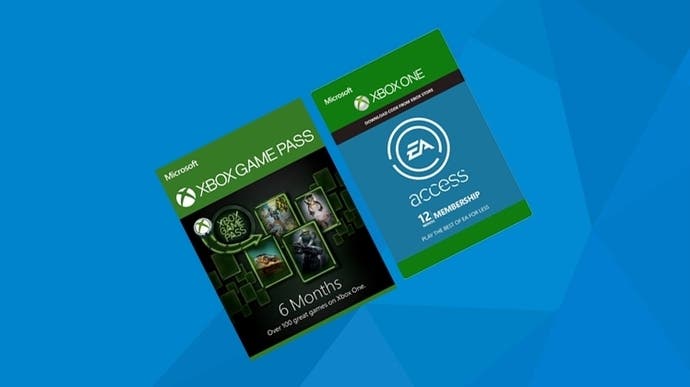 You can snag six months of Xbox Game Pass at Amazon right now for £24 - the cost of three months. Additionally, EA Access passes are available at the retailer for a slightly reduced £15.
Xbox Game Pass gives you access to over 200 titles. These include an array of games new, old (such as Xbox 360 classics) and rather strange. Regular updates ensure new content with each passing month, while Microsoft exclusives such as Sea of Thieves and Forza Horizon are available on Game Pass immediately at launch.
Games such as The Walking Dead: Michonne and RPG Vampyr have already arrived this month, joining earlier additions Fallout 4 and Just Cause 4, among many others.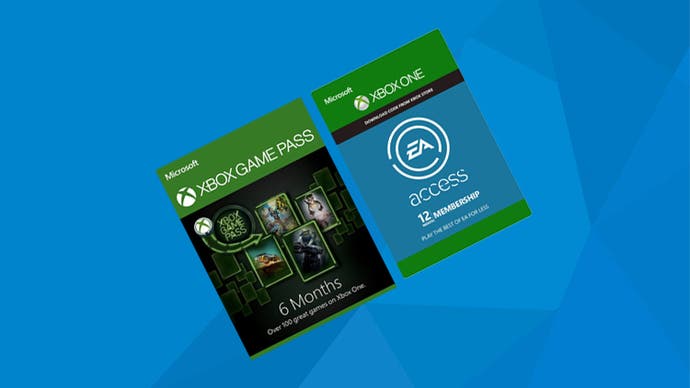 Note that Xbox Game Pass is separate from Xbox Live Gold, which grants you online multiplayer plus additional deals and free titles.
Next up, the current EA offer grants you a full year of unbridled EA Access for £14.99 - saving you 25 per cent off the usual price. Over 50 Xbox titles are contained within EA's games library - dubbed The Vault.
These include instalments from the Mass Effect, Dragon Age, Need for Speed and Battlefield series, as well as lots of FIFA, NBA and NHL, among a host of other well-known franchises.
Furthermore, EA's Play First Trial feature grants service members exclusive access to brand new games before everyone else, meaning you can try out new games from the publisher at least five days before the official release date.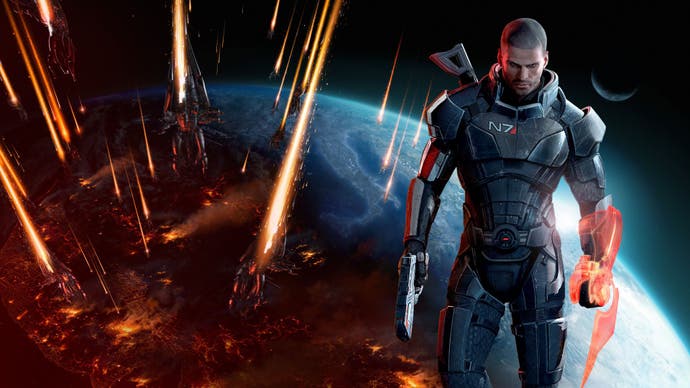 After the trial period is over, you can choose to buy the game with a ten per cent discount - a saving that will also be applied to any DLC or additional content. This discount applies to all EA content on the Xbox Store.
The games library changes regularly, but there is no limit to how many games you can download and play at any one time.
As such, you'll want to make sure you've got plenty of free space on your Xbox One external hard drive - whichever subscription you opt for - by checking out our Xbox One games storage guide.