Generation Zero company's co-op dino FPS Second Extinction enters PC early access next month
And there's even a preliminary roadmap.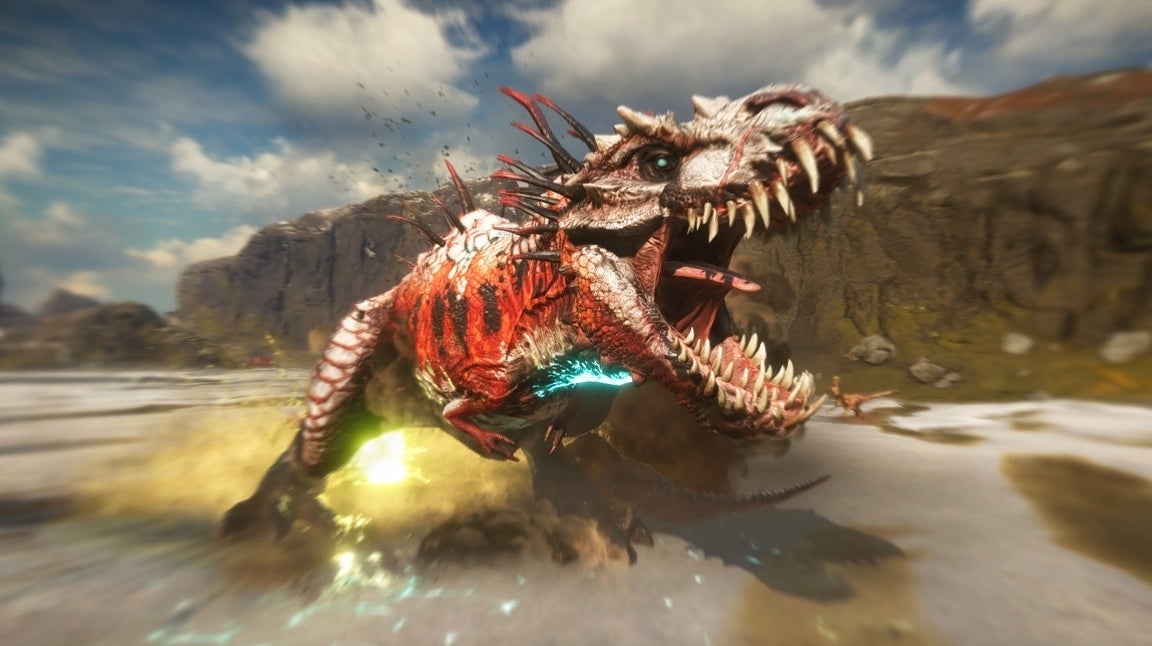 Systemic Reaction, the Avalanche-owned company behind moody robo-shooter Generation Zero, has announced that its next foray into co-operative shooter action, mutant dinosaur shooter Second Extinction, will be entering Steam early access on 13th October.
Second Extinction is not developed by the Generation Zero team, but a new team of around 35 people based in Malmö.
For whatever reason, dinosaurs (a mutant variety, no less), have returned to Earth in Second Extinction, intent on reclaiming their place as alpha predators on the now frozen planet. In response, players can join forces with up to two other friends in order to journey across the multi-region map, complete missions, and bring down their prehistoric opponents.
The unique wrinkle to all this is Second Extinction's War Effort feature, which either raises or lowers the difficulty of each region, depending how successful the global community is in completing their missions and activities. Areas that see a lot of successful adventuring will enjoy a reduced threat level, but dinosaurs will focus their efforts elsewhere on the map in response. System Reaction says the impact of player actions will be felt on a weekly basis.
When Second Extinction launches into early access next month, it will include four heroes, 10 weapons (each with five upgrade tiers), six missions across seven regions, 12 side quests, plus weekly contracts and unlockable cosmetics.
Players can expect new dinosaur mutations, new weapons and payloads, armour augments, seasonal content, AI improvements, and more as development continues, and System Reaction has shared a very early roadmap to help shape expectations for the coming months.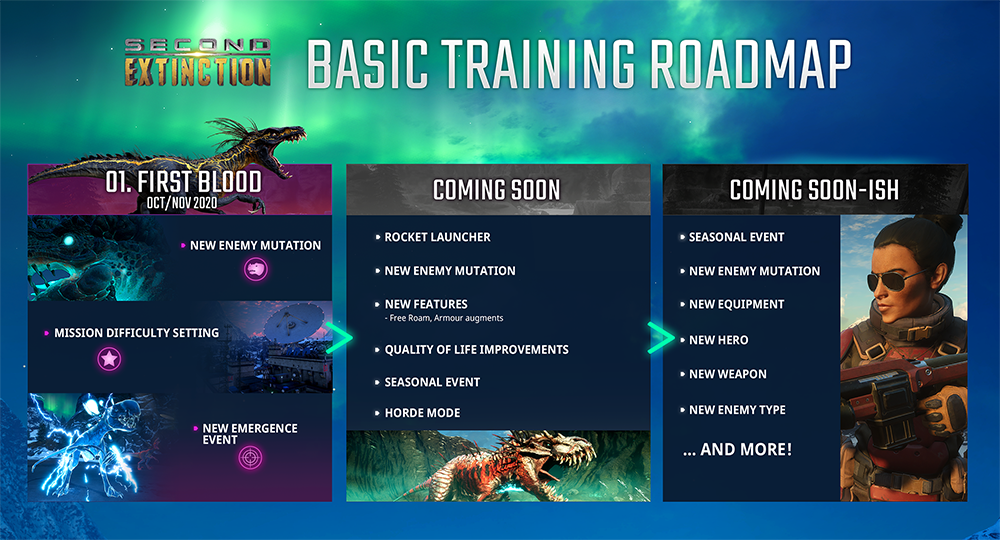 "Our focus is to build on the game with utmost care and a strong focus on quality," the developer says on its Steam page, "We don't have an end date yet, but will provide regular updates and let you know as soon as we know." The ultimate aim, it explains, is shift to a "more standard live-service offering" when Second Extinction gets its full release, "so a less frequent update schedule but more concentrated content releases."
Second Extinction is also due to launch on Xbox Series X/S at some unspecified future point.