Gamestation shops to be rebranded as GAME - report
UPDATED: GAME boss gives details.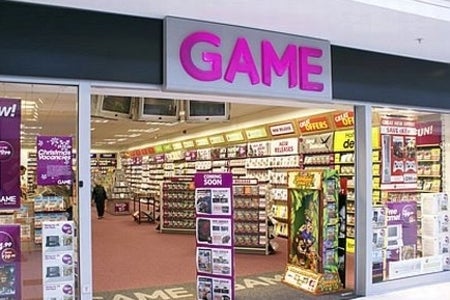 Update: GAME Retail boss Martyn Gibbs has spoken about the rebranding decision. There will be a new loyalty scheme; Gamestation's trade-in price-match will remain; there will be Wi-Fi in all shops; a GAME app; a better PC download service; and a new store feature called GAME Hunter.
GAME Hunter will let shoppers browse and order - for delivery to any UK address - any game from GAME's entire range, presumably via a computer in store. These can be old and new games and either physical or digital.
Said he, speaking with MCV: "The new GAME will combine the best of both brands. For example, the Gamestation trade-in proposition, 'We Won't Be Beaten On Trade-In', continues under the new unified brand and likewise the passionate and knowledgeable gamestation store teams stay with us and continue to provide outstanding support and advice for all gamers.
"Our aim is to hold the UK's biggest range of games, gaming gear and exclusive content whilst also ensuring that we are constantly evolving, listening to our customers and adapting our approach to really deliver for them. The above initiatives are only a snapshot of a whole host of exciting plans in the pipeline: new titles, formats, partnerships, digital initiatives. We forward to sharing them with our customers as soon as we can."
Original story: All Gamestation shops are to be rebranded as GAME shops, GAME Retail announced during a private meeting today, MCV reported.
Eurogamer contacted GAME about the report, but were told the chain could not yet comment.
Gamestation and GAME were once rivals, until GAME acquired the more hip and core gamer-facing chain of shops in 2007.
Gamestation shops make up 122 of GAME Group's 341 stores. The shop names may be different, but the two brands have long touted the same game prices among other things.
What will become of gamestation.co.uk is as yet unclear.
Previous GAME and Gamestation owner GAME Group PLC collapsed earlier this year, only to be reborn as Game Retail Ltd.