Gamers discover how to block ads on new Xbox dashboard
Badda Bing.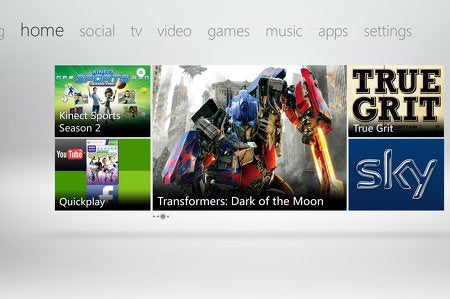 Xbox 360 users concerned at the prominent placement of advertisements on the console's new dashboard have devised a number of workarounds to disable them entirely.
Each method, as posted on Reddit, involves blocking the server Microsoft uses to deliver advertising to the console - rad.msn.com.
One option is to block the domain via your router, if the device's settings support this. After doing so, trying to access the domain via a computer and receiving a 404 or "security" error means the address has been blocked. Receiving a 403 error means the address has not been blocked.
A more detailed method involves using the free OpenDNS service, which can filter your connection and block specific sites. Instructions for doing this lie below, although using this method may require you to re-download any title updates for games you have played.
Sign up for a free OpenDNS account.
Add a network for your current IP address.
Go to Advanced Settings and next to 'Domain Typos', ensure 'Enable typo correction' is checked.
Go to Web Content Filtering settings and set the filtering level to 'None', and under 'Manage individual domains', put rad.msn.com and select 'Always block' and then click 'Add domain'.
On your Xbox, go to System Settings -> Network Settings -> (your connection) -> Configure Network -> DNS settings -> Manual, and enter the OpenDNS IP addresses for the primary and secondary DNS servers: 208.67.222.222 and 208.67.220.220.
Clear your hard drive cache: System Settings -> Storage -> Hard Drive -> press Y -> Clear System Cache
Microsoft launched its Metro-themed Xbox dashboard this week to a mixed response. "There are benefits here, but it's also an unwieldy update that feels designed more as a way to dazzle and seduce," Dan Whitehead wrote in Eurogamer's new Xbox dashboard overview.
Xbox Live Indie Game makers spoke to Eurogamer in an article published this morning, one branding the new desktop design "an advertiser's dream".