GAME wants to buy up to 45 HMV stores
Where there is an HMV but not a GAME.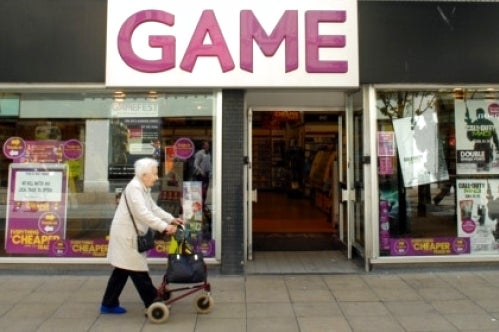 GAME wants to buy up to 45 HMV stores.
Game boss Martyn Gibbs told the Financial Times it had approached HMV administrator Deloitte for more information. Sources close to the situation told the paper there were 40-45 UK locations where HMV was present but GAME was not, and it's these it's interested in.
"We will constantly review our property portfolio based on what is available," Gibbs said.
"I would not rule out any stores becoming available, be that through an administration or normal property deals."
GAME survived the administration process last year when OpCapita bought the UK business. But hundreds of stores were closed, thousands of staff let go and the Gamestation brand was, eventually, retired.
Since then GAME has worked to revitalise the more streamlined business. It has worked to incorporate digital into its stores and recently launched a store lock-in promotion for gamers to play titles ahead of release.
Gibbs said Christmas sales were "ahead of our expectations" and he's confident of meeting the £20 million earnings target by the end of its financial year in July.
But will GAME be successful in its bid to buy HMV stores? According to the FT, Deloitte has received 50 expressions of interest. HMV remains confident it will survive and a buyer will be found.
Other interested parties include Hilco, which owns HMV Canada, private equity groups Better Capital and Endless, and investment firm Oakley Capital.
As the FT points out, GAME's bid for HMV stores may spark controversy. Parent company OpCapita drew criticism after Comet slipped into administration less than a year after it bought it. OpCapita stands to make £50 million back from its collapse. Business secretary Vince Cable has called for an investigation.
Gibbs insisted the approach to HMV was conducted by GAME management, not OpCapita. "We are doing everything we can to act really appropriately," he said.