GAME PlayStation Vita midnight launch plans announced
WipEout dev signing goodies at Oxford Street store.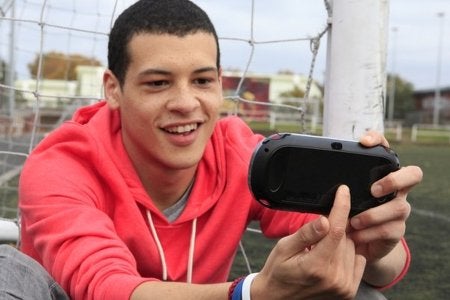 GAME will hold a midnight launch event for PlayStation Vita at its flagship London's Oxford Street store next week.
Festivities begin at midnight on Tuesday, 21st February.
Pop along for the chance to meet WipEout 2048 developers Karl Jones and Ami Ledger. They'll be signing copies of their game, one of the Vita's launch line-up.
PSN vouchers and other goodies for the crowd will be given out courtesy of the PlayStation Vita Mobile Team, whoever they are.
And if you're first in line then you'll win a year's free supply of PlayStation Vita games. Tell them we sent you.
Following that, if you can resist going home to tear off the Vita's shrink wrap, the "most committed" fans will be invited to an exclusive after-party. That takes place down the road at Sony's PlayStation Vita rooms, where DJs and refreshments will reside.