Game of Thrones: Tale of Crows is a "real-time idle" game exclusive to Apple Arcade
Watch out.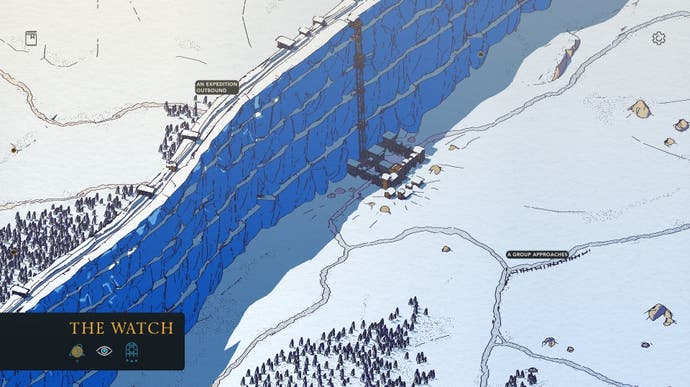 Game of Thrones: Tale of Crows is out now on Apple Arcade, Apple's £4.99 a month subscription service.
It's described as a narrative-driven, "real-time idle" game, which is based on the HBO series and explores the 8000 year history of the Night's Watch (so, all the stuff before Jon Snow turned up). You guide the decisions of Lord Commanders through the seasons and mount expeditions beyond the Wall. As ravens travel to and from your expeditions in real time, their messages are delivered to you throughout your day. You respond with your command right away, or whenever you see fit.
Here's the official blurb:
"Players will etch their own tales into the annals of Lord Commanders and their sworn brothers over centuries as they shore up stocks, defences and recruits at Castle Black, and send ranging parties out to navigate the wild North, riding into the lands beyond the Wall unsure of what awaits them.
"But beware, for every expedition leaves a mark on its rangers, and it always follows them back to the Wall..."
And here's the trailer:
It's the work of That Silly Studio, which is behind 2017 clicker game Spaceplan, and is published by Devolver.