GAME needs to raise £180 million in a week to avoid administration
Meanwhile, RBS reportedly holds up OpCapita buy-out.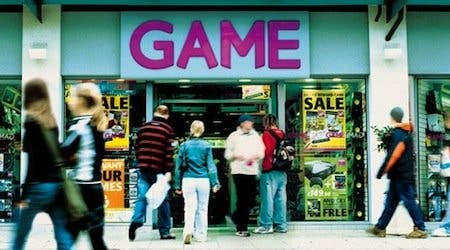 Limping high street retailer GAME needs to raise £180 million by the end of the week to avoid slipping into administration.
According to a PA report, that number includes a £21 million rent payment due this weekend, a £12 million wage bill looming at the end of the month, £10 million in VAT and £40 million owed to suppliers. A new investor would also have to pay the chain's banks around £100 million.
Last week, private investment firm OpCapita swooped in with a firm offer but, according to MCV, that deal is being held up by the Royal Bank of Scotland.
A source "close to the negotiations" claimed the bank has frustrated GAME management with its unwillingness to enter into "meaningful conversations" with potential buyers.
A source added that OpCapita is still interested in the store and, should the deal go ahead, has no plans to break up the company for parts.
"We are not asset strippers, we've never stripped anything," they insisted. "We're about investing and improving. It's a point of difference and we're proud of it. We focus on running businesses. That's what we're about."
The source added that OpCapita isn't planning short term job cuts, though there would likely be a management shake-up.
The company's strategy has been responsible for a turnaround in the fortunes of UK electronics chain Comet, which it purchased last year, as well as struggling French retailer BUT, which it bought in 2008.