Gallery launches range of arty Sega prints
Master(piece) System.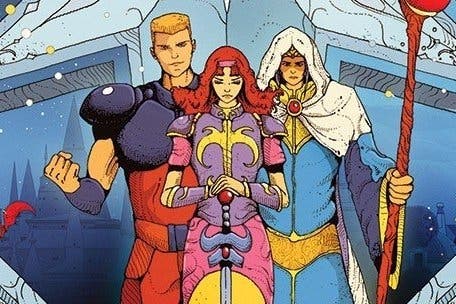 Amsterdam-based art gallery Cook and Becker has launched a new range of art prints inspired by classic Sega games.
The gallery, which specialises in "next-gen digital art, concept art and video game art" has previously released work based on Street Fighter, Uncharted and Mass Effect, among others.
This new collection required artists Kilian Eng, Julien Renoult, Emmanuel Malin, Gerald Parel and Roman van der Haven to produce something inspired by their favourite Sega titles of yesteryear. They chose Jet Set Radio, Phantasy Star, Streets of Rage, Golden Axe and Shinobi.
You can buy the limited edition prints for £75 each. You could spend that much on the Collector's Edition of a new game, one of the posh ones with a little statue and everything, that you'll have forgotten about in five years time. Or you could spend it on something classy like this...