Futurlab announces Surge Deluxe for Vita
Adds new blocks, scoring system and is colour-blind friendly.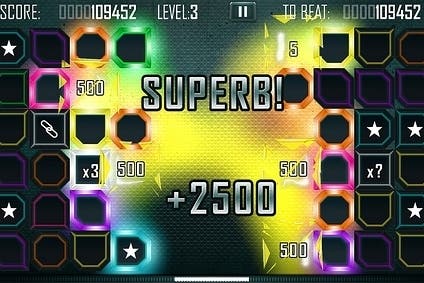 Velocity developer Futurlab has announced that its releasing an enhanced version of its PS Mobile puzzler Surge to Vita with Surge Deluxe.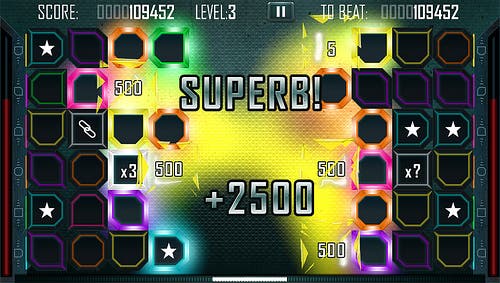 Due in early 2014, Surge Deluxe is a riff on the match-three genre, but instead of sliding tiles next to each other you use the negative space to connect currents between like-coloured blocks.
Unlike the original Surge, this Deluxe variant won't make multiplier blocks colour-specific. Instead, the new Combiner block can be used to create your own multipliers. Also new is the Chain Linker block that can be used as a conduit to link together two different coloured chains.
Another new addition to Surge Deluxe is it'll be colour-blind friendly by making the different coloured blocks different shapes as well.
Furthermore, Surge Deluxe will sport Puzzle Mode, Best Clearance Score leaderboards, unlockable backgrounds, a new soundtrack by Velocity and Killzone composer Joris de Man, and a revamped scoring system.
"The posts on NeoGAF from players competing for the top spot changed from talk about tactics and maximising scores, to discussing the restrictive scoring system. Their feedback was enormously helpful and we've used it to improve gameplay," explained Futurlab's Dave Gabriel on the PlayStation Blog. "The scoring system in Surge Deluxe has been redesigned to reward better players, increase the score spread, and remove any grinding."
To get a sense of what Surge Deluxe is all about, check out the trailer to the original Surge from last year.