FTL-like high seas fantasy adventure Abandon Ship leaves early access on PC
Sail now on.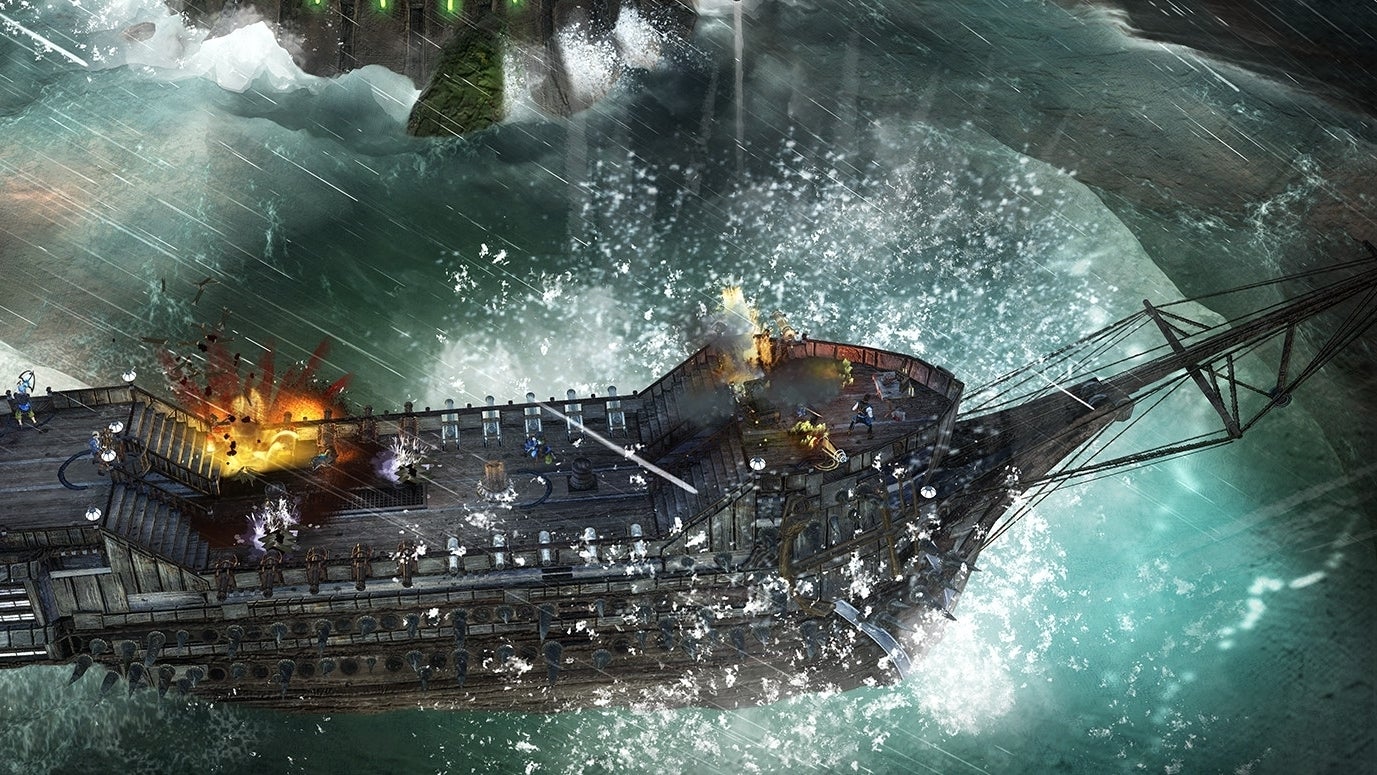 Developer Fireblade Software's nautical FTL-like Abandon Ship has, after a year and a half in early access development, raised anchor and sailed its way into full release on PC.
Abandon Ship casts players as a reluctant captain on the run from a Cthulhu-esque doomsday cult, setting them off on a swashbuckling fantasy adventure of exploration, action, and big tentacle-y monstrosities on the high seas. What that amounts to in practice is an experience that melds FTL-like real-time combat (albeit with actual ships instead of space ones) and narrative-heavy nautical exploration, faintly reminiscent of Failbetter's Sunless Sea.
There are multiple biomes to navigate, each with their own procedurally placed points of interest, and thorough exploration offers up vital resources or story- and combat-based events, which might see the likes of ghost ships, giant spiders, even terrifying sea monsters brought into the fray. Additionally, the battle system underpinning the experience introduces a steadily growing assortment of tactical possibilities and challenges, through environmental and weather hazards, weapon and ship upgrades, hireable crew mates, and more.
Notably too, Abandon Ship's core story campaign, which sees players attempting to bring down their former cult, is complemented by other, differing campaigns, such as a combat-focussed quest to find your sister, and another which puts players on the side of evil, casting them as cultists searching for the power to control the formidable kraken.
Dicebreaker's Johnny Chiodini took a look at Abandon Ship following its early access release last year, and came away suitably impressed by its blend of strategically rich real-time combat and atmospheric exploration - and the game has only grown since then.
Abandon Ship is available in its 1.0 guise right now on Steam, where is costs £19.99. There's currently a 10% discount, however, meaning it'll cost £17.99 until 29th October.