Fruit Ninja, Jetpack Joyride studio just released its first new game in three years
Magic Brick Wars.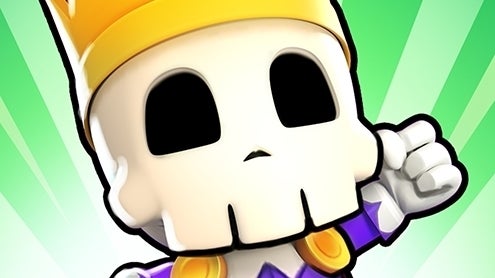 Halfbrick Studios, the Aussie developer behind mobile hits such as Fruit Ninja and Jetpack Joyride, has just launched its first new game in three years.
Magic Brick Wars is a real-time multiplayer strategy where you lay down traps and troop units to try and defeat your opponent before they do the same to you.
It uses the same visual style and cast of characters as Raskulls, the studio's underappreciated Xbox 360 platformer, with a guest appearance by Jetpack Joyride star Barry Steakfries. Here's some gameplay:
Why has it taken so long for Halfbrick to release a new game? Well, after the huge success of App Store favourites Fruit Ninja and Jetpack Joyride, the company reportedly struggled to navigate what was next. This excellent Kotaku Australia report details some of that. Up to half of the studio's 30-strong workforce was laid off in early 2018, CNET reported at the time.
Magic Brick Wars grew out of a subsequent game jam at the studio.
An official press release from the Aussie studio states the game will launch 15th November, but here in the UK at least it's available to download on Google Play and iOS App Store now.