Frozenbyte announces co-op twin-stick wizardry game Nine Parchments
Debuts gameplay in Gamescom trailer.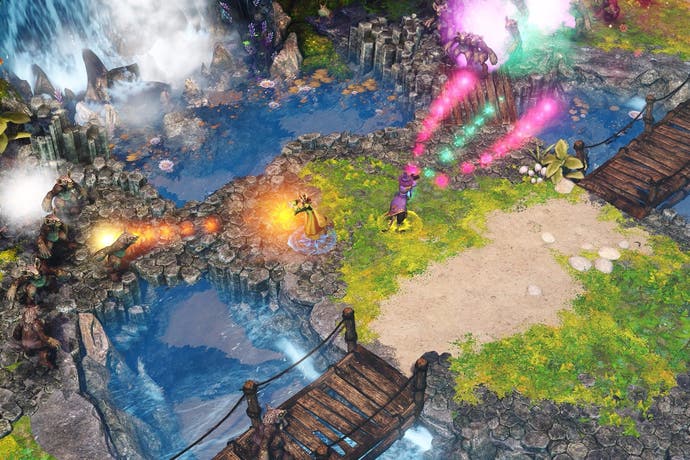 Trine and Shadwen developer Frozebyte has revealed its next game as the twin-stick fantasy shooter Nine Parchments.
This four-player co-op shooter focuses on slacker wizards in training who have decided to forego their formal education after two years of their nine-year academic program.
Here's a glimpse of what Nine Parchments looks like in action via its Gamescom announcement trailer:
Nine Parchments is slated for release next year on PS4, Xbox One and PC.