Free BioShock 1 with BioShock Infinite PS3 is a US exclusive offer
Would you kindly sort it out?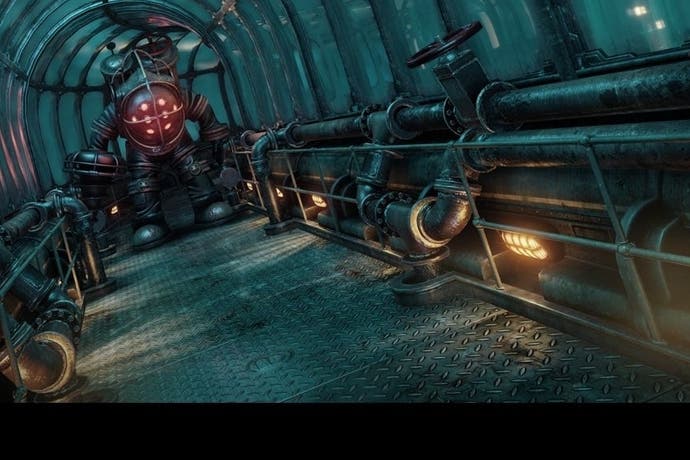 BioShock 1 is thrown in for free with BioShock Infinite on PlayStation 3 in the US only, 2K Games has confirmed.
Back in May developer Irrational Games said the PlayStation 3 version of BioShock Infinite would come with a free copy of the 2007 classic on the Infinite Blu-ray disc. At the time Irrational failed to specify that it was a US-only offer.
"I can confirm that the PS3 version of BioShock Infinite in North America contains a copy of the original BioShock," a 2K Games spokesperson told Eurogamer.
"This is not the case in the UK - it's a local promotion in North America."
Meanwhile, we're still waiting on firm details on how the game, due out in February 2013, will work with the PS Move controller.
Irrational Games creative director Ken Levine announced Move support for BioShock Infinite as well as a PS Vita version at E3 2011 in June.
"I know I didn't give a ton of details today about the Move stuff and the new game on PS Vita," he said at the time.
"That's because we're still very much in Santa's elves mode on them. But we wanted to make sure we got out there today and showed a new commitment to PlayStation fans. It's about time."