Fortnite's holding a fishing tournament this weekend
Bring the bass back.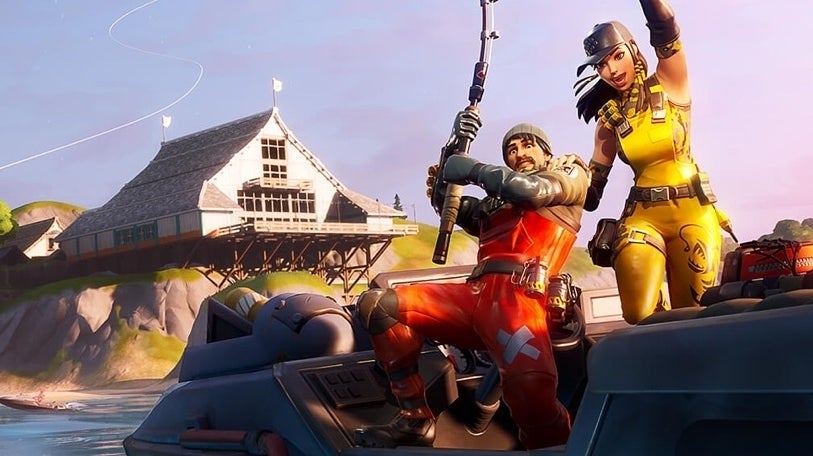 Fortnite's slowing down the pace a bit this week, and giving players a reason to holster weapons and pick up rods, all in the name of its inaugural fishing tournament.
Epic is calling its newly revealed event Triggerfish presents: Fortnite Fishing Frenzy (Triggerfish being the name of the accompanying premium skin, because of course), and things get underway tomorrow, 22nd November at 1pm.
The rules are simple enough: just grab a rod and start fishing - catches acquired using the Harpoon Gun, Epic warns, will not qualify. The tournament will take place on a regional basis, and players can duke it out (in a non-violent, fish-based fashion, obviously) to be crowned the winner in one of four categories.
The title of Top Angler will be awarded to the player in each region that manages to catch the most fish in a single match, while the Small Fry Champion title will go to the player that catches the most Small Fry during the competition. Similar categories exist for the player that catches the most Floppers, and that catches the most Slurpfish. Each regional category winner will be awarded a real-life engraved Llama Trophy.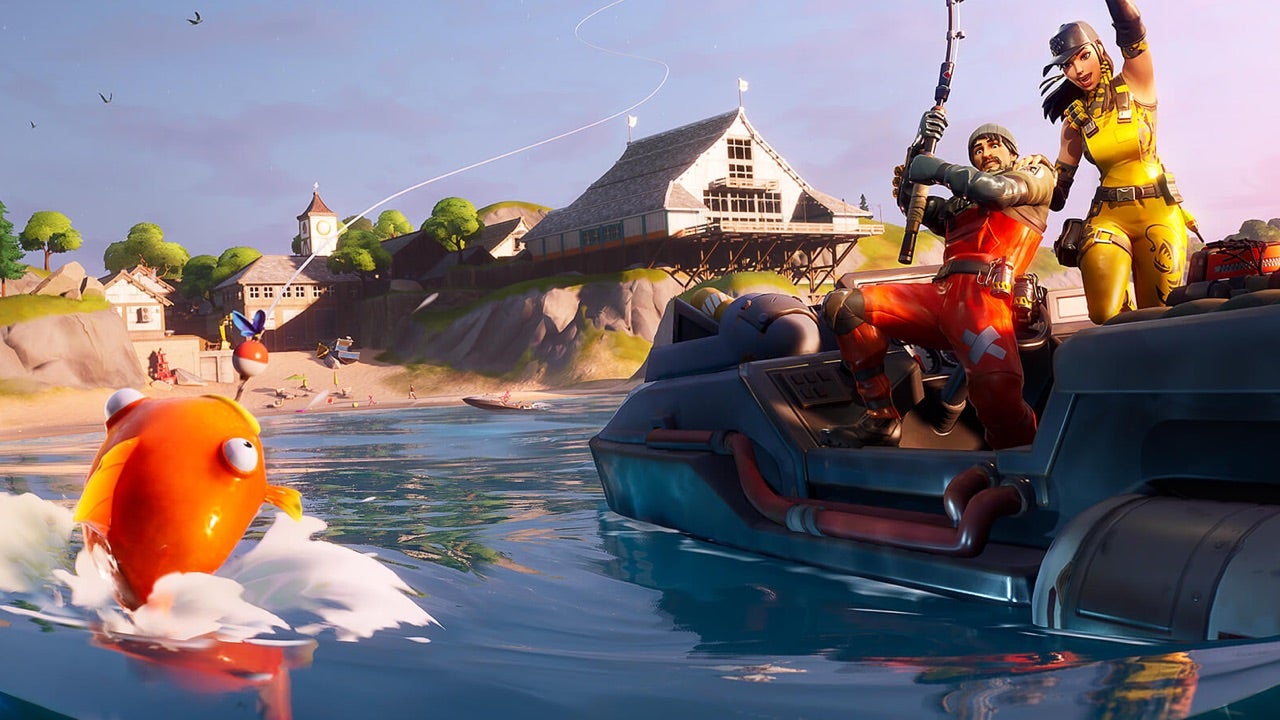 Players that don't have the time for uninterrupted angling won't be forgotten either; Epic says everyone that uses a fishing rod in-game between the start of the tournament and its conclusion on Sunday, 24th November at 1pm, will receive the Play to Win spray. Additionally, anyone that manages to reel in a Mythic Goldfish will be awarded the Bottom Dweller Pickaxe.
Full rules, and links to the tournament's live regional leaderboards can be found in Epic's Fishing Frenzy announcement post.
Admittedly, all this is a bit of a surprise turn for a game predominantly built around speed-building and headshots, but it's clear Epic is eager to shake-up its increasingly well-worn battle royale formula now that Fortnite's Chapter 2 is firmly underway.
Competitive fishing might not be on quite the same scale as some of Fortnite's previous antics, such as the recent raid-like Halloween event, but with season one now confirmed to be lingering around until February, there's still plenty of time for the bigger stuff.