Fortnite Battle Royale introduces duos and supply drops
Building a winner.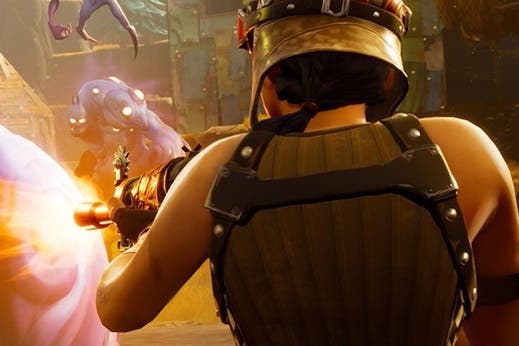 Fortnite Battle Royale has introduced duos and supply drops in the game's latest update.
According to developer Epic Games, the new update is now available in Europe and North America, with duos allowing players to team up in pairs rather than the previous option of solo or squad games.
Also, supply drops are back. Previously Fortnite Battle Royale did feature supply drops but, by Epic Games' own admission, it "couldn't quite stick the landing". The developer has fixed previous issues and the drops are now more likely to contain rare items and weapons.
The developer also assured players it is looking into improving weapon accuracy and differentiation.
Despite controversy, Fortnite Battle Royale has been surprisingly popular since its launch last week. Day one of the game's launch saw over one million players. Now, Epic Games has announced Fortnite has passed seven million players.
Thanks to over 7 million of you who have played Fortnite! We want to keep the Battle Bus flying, so Duos and Supply Drops are available NOW. pic.twitter.com/sRx767u4aG

— Fortnite (@FortniteGame) October 4, 2017
It's not clear whether this figure is a combination of Battle Royale and the base game or just Battle Royale. Either way, it seems Fortnite is scooping up the console players PlayerUnknown's Battlegrounds isn't accessible to yet.