Forget Dragon Age, indie RPG Witchmarsh has Jazz Age
Should have called it Flapper Bird.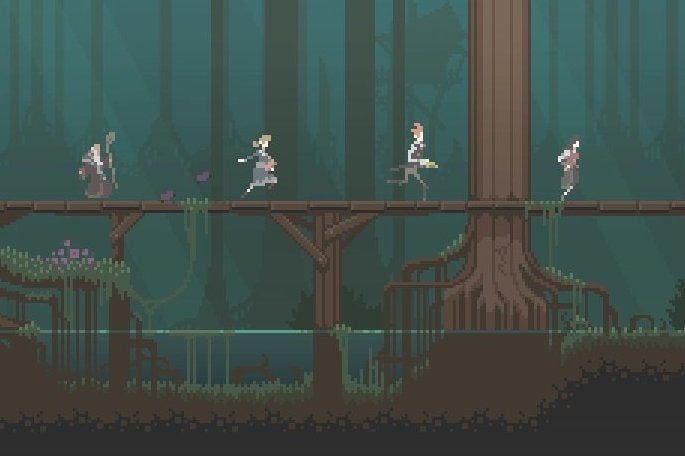 Forget Dragon Age, there's an indie role-playing game called Witchmarsh that's set in the Jazz Age - the roaring '20s.
It mixes a pixelated side-scrolling platform game with RPG classes, stats, equipment and all that carry on. Character creation looks nice and detailed. And then that's all mixed with 1920s Masachusetts and a hefty dose of swing.
Witchmarsh has already set a course for success on Kickstarter, having raised most of its £50,000 goal in just a few days - £36,000 and counting.
Small UK studio Chucklefish has signed as the game's publisher, the developer being a Inglenook, a small team headquartered in the UK's bonny Yorkshire.
Witchmarsh is a PC and Mac game at the moment, and hopes for a late 2015 release. Should the Kickstarter campaign go gangbusters then that date will likely slip to 2016 to allow all the extra stuff to be added.
In the future, a console release is possible.