Forager coming to consoles this month, getting physical release in September
Arriving on Switch and PS4.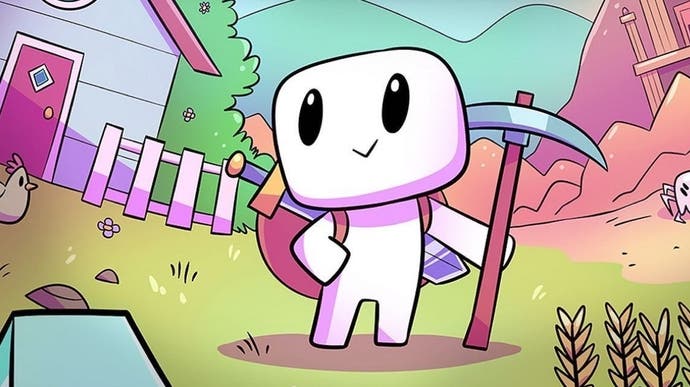 Developer HopFrog's adorable open-world scavenge-'em up oddity, Forager, is coming to PS4 and Switch on 30th July, and it's getting a physical release this September too.
Despite its name, Forager goes some way beyond mere foraging, slowly opening out to include farming, dungeon crawling, base building, excavation, combat, puzzles, and more as players gradually explore its vibrantly hued, multi-biomed world. Eurogamer's Christian Donlan was so taken with its curious charms, he was inspired to write not one but two pieces on the matter.
Forager initially launched on PC back in April, with HopFrog promising that the game would be coming to consoles a little later this year. A digital release on Switch and PS4 was confirmed for 30th July not so long ago, and the developer has now announced that physical editions will be available for both platforms this September.
The physical version will release in the US on 10th September and in Europe a few days later on 13th September. It'll cost $29.99 USD "with equivalent pricing in Europe".