Five triple-pack NeoGeo X game bundles arriving 25th June for £25 each
More money down the SNK.
There's a new batch of games on the way for the NeoGeo X console, released last Christmas, which opted not to have an online store to sell games but to pack them up and sell them the old fashioned way.
Unfortunately - maybe unsurprisingly - the new games are not cheap.
There are five packs each containing three different games and they cost £25 a pop. Or you can buy them altogether - all 15 games - for £60.
They're due 25th June and can be pre-ordered from Funstock.
Here's a breakdown of the games in each pack: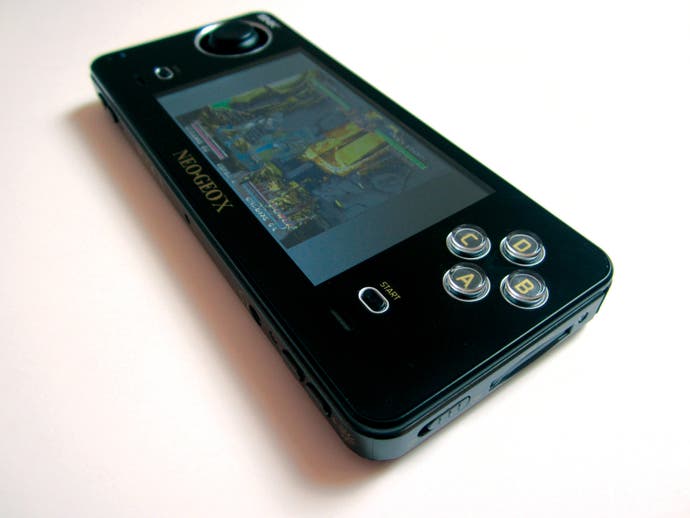 Vol 1: Metal Slug 2, Sengoku, Top Hunter
Vol 2: Samurai Shodown 3, Savage Reign, The Next Glory: Super Sidekicks 3
Vol 3: The King of Fighters '96, Blazing Star, Kizuna Encounter: Super Tag Battle
Vol 4: Garou: Mark of the Wolves, Shock Troopers, World Heroes 2 Jet
Vol 5: The Last Blade, Blue's Journey, The Path of the Warrior: Art of Fighting 3
The Neo Geo X (sold as a Gold Limited Edition) comes with a handheld NeoGeo X console, a dock with telly-out options and a plug-in joystick. It costs £175.
Sadly, it doesn't live up to its price tag. The screen on the NeoGeo X handheld is the biggest disappointment and suffers badly when compared to pretty much every smartphone on the market not to mention PS Vita and 3DS.
The telly connections - HDMI and composite AV - on the console dock don't produce much better. Digital Foundry delved deeper for our NeoGeo X review at the start of the year.