First major Xbox Series X/S update adds more dynamic backgrounds, Game Pass preloading
And some useful UI changes.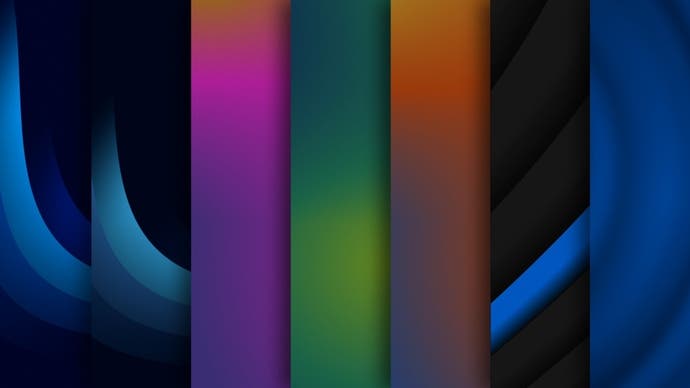 Xbox's November system update began to roll out last night, making it the first major update to include the new Xbox Series X/S consoles alongside Xbox One. It introduces a couple of nice additions to the UI and dashboard: including more dynamic backgrounds, useful library tags, and the option for players to preload Game Pass titles.
If you want to jazz up your Xbox X/S dashboard, the new update gives you a further six new options, "including homages to previous generations of Xbox consoles and others based on popular profile themes". It sounds like Xbox has plans to create even more dynamic backgrounds, so keep your eyes peeled for further designs in future updates.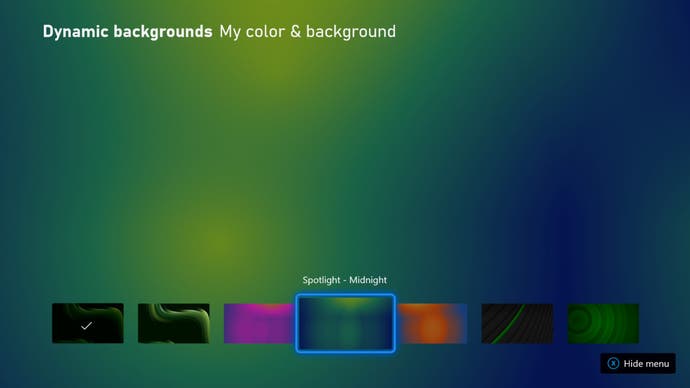 Beyond just making the dashboard look pretty, the update adds some useful features such as Auto HDR tags, which can help players recognise when a game is running with Auto HDR enabled. For this, you'll simply need to open the guide menu when the game is running, and a tag should appear on the top-right corner.
To make it easier to spot which games have been optimised for your next-gen console, meanwhile, Microsoft has added "optimised for Xbox Series X/S" tags for game tiles in your library. You can also filter by this tag, should you want to select from your shiny next-gen game collection.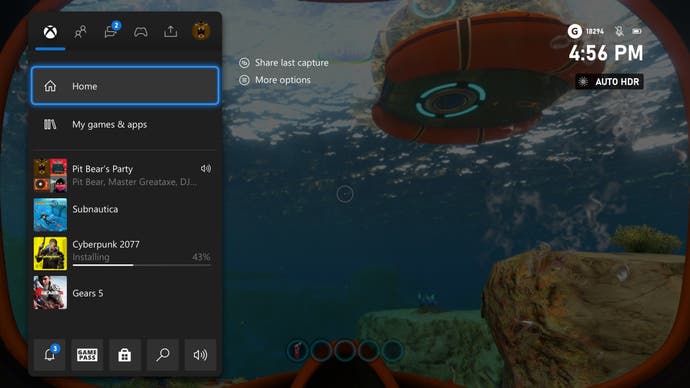 Something that should be of use to Game Pass owners across the Xbox generations is the option to preload games marked as "coming soon" to Game Pass. Apparently not all games marked as coming soon can be pre-installed, but Microsoft says you can always use the Game Pass mobile app to queue them to install on day one.
Other than that, the update adds a way to view your achievement status in the Game Activity tab on the overlay menu, and the ability to immediately add family member accounts when setting up your next-gen console, further details of which you can find on the update blog post. There's no mention of performance or stability improvements in this update, nor whether the problems with Quick Resume have been resolved. Microsoft has previously acknowledged that a "select number" of optimised titles are experiencing issues, and is currently working on a fix for the problem. When that will actually happen, however, is anyone's guess.