Firewatch dev's Egyptian adventure In the Valley of Gods officially "on hold" at Valve
"It certainly feels like a project people can and may return to".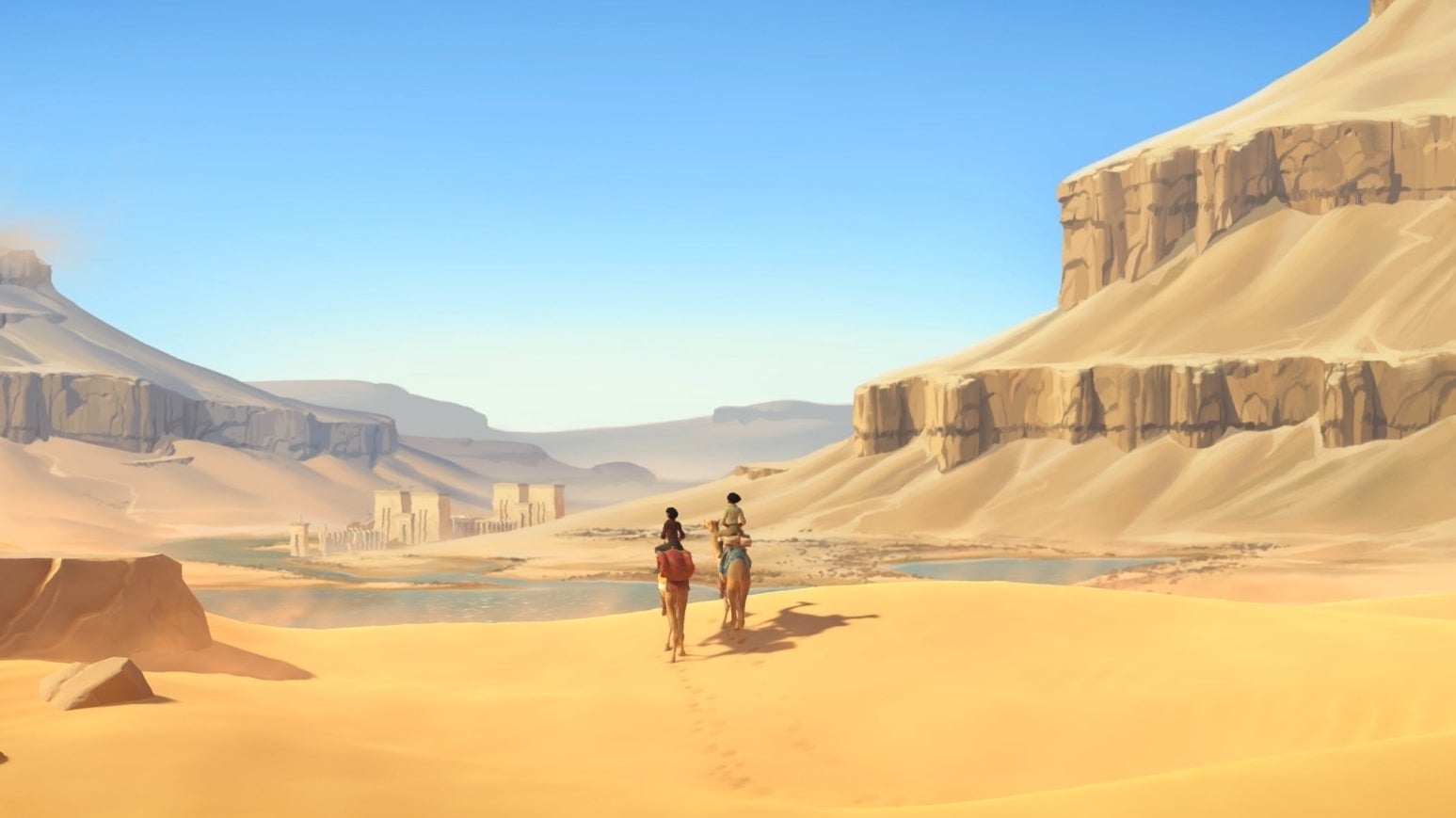 Two years ago, developer Campo Santo unveiled In the Valley of Gods, the highly anticipated follow-up to its acclaimed narrative adventure Firewatch. Since then, there's been little in the way of additional news, and now, Campo Santo has confirmed that the project, as was increasingly feared by fans, is officially "on hold".
In the Valley of Gods, described as a "thrilling narrative adventure in first person" on its Steam page, was intended to follow the journey of filmmaker Rashida, as she explored the Egypt of the 1920s in search of an incredible archeological discovery with her companion Zora. Its first trailer, revealed during 2017's Video Game Awards, looked breathtaking, and anticipation for its release, especially given the quality of Firewatch, was high.
Several months into 2018, though, Campo Santo announced that it had been acquired by Valve. Despite the move, the studio assured fans that it would still "maintain our jobs as video game developers and continue production on" In the Valley of Gods.
Since then, however, there's been a conspicuous lack of news on the game, something of a surprise given its originally announced release window of 2019. But it wasn't until last month that fans seriously began to suspect the silence might be cause for concern.
Fears for the future of the game grew when fans noticed that three of its lead developers - Campo Santo co-founder Jake Rodkin, Firewatch producer and 3D environment artist Jane Ng, and art director Claire Hummel - had removed all mention of it from their Twitter bios.
Shortly after the discovery, Valve dropped the bombshell that, at long last, a brand-new Half-Life game was in the works, and would be heading to PC VR next year. The hope then, was that the Campo Santo crew had temporarily halted work on its own creation as Valve went all-hands-on-deck for the release of Half-Life: Alyx - something that Jake Rodkin has now confirmed to be true, although it sounds like In the Valley of Gods' future is indeed less than certain.
"It's probably clear that the optimistic '2019' at the end of [In the Valley of Gods'] announcement trailer isn't going to be accurate," Rodkin acknowledged in a statement to Polygon. "In the end, Valve Time makes fools of us all. But yes, developers from the former Campo Santo team have joined other projects at Valve, including Half-Life: Alyx. As you can imagine, our experience in the first-person adventure genre is pretty relevant."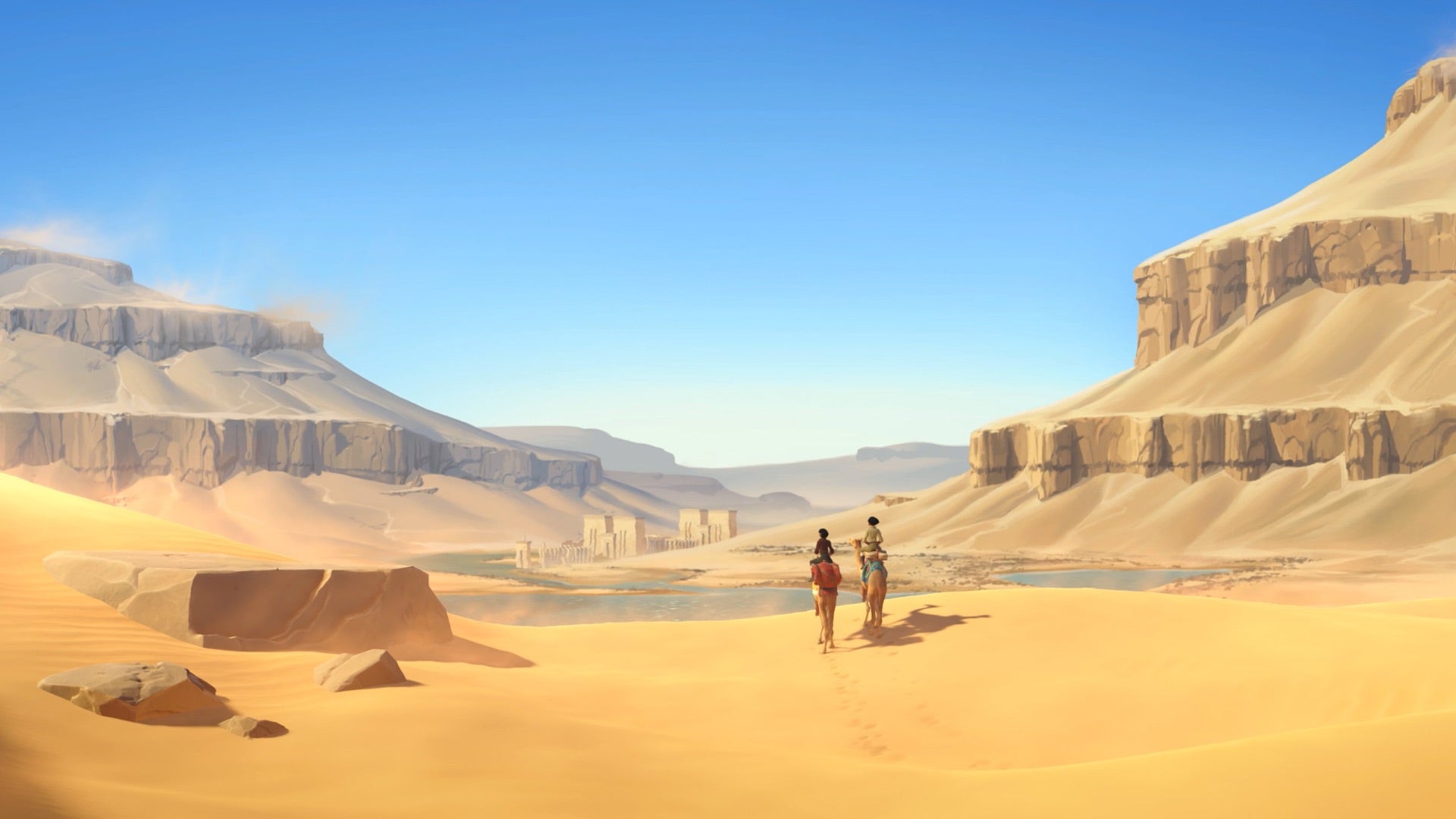 "As we integrated ourselves into Valve it became clear there was a lot of valuable work to be done on Half-Life: Alyx," Rodkin continued, "some of us starting lending a hand, and have since become full-time on the project as it approaches launch. Similarly, some ex-Campos are working on Dota Underlords, some are on Steam, and so on."
Now that the team is scattered across Valve, Rodkin admitted that, "As of today, In the Valley of Gods development is on hold". As for the future of the game, Rodkin would only say, "It certainly feels like a project people can and may return to", which doesn't exactly sound like there are plans to resume development any time soon.
Rodkin did note, however, that, should work on In the Valley of Gods resume, "We'll find an exciting way to let fans know". Until then, we still have that 2017 trailer and dreams of what may have been. And if the arrival of Half-Life: Alyx has taught us anything, it's never to give up hope. So here's to you In the Valley of Gods; may we meet again in 12 years time.
Become a Eurogamer subscriber and get your first month for £1
Get your first month for £1 (normally £3.99) when you buy a Standard Eurogamer subscription. Enjoy ad-free browsing, merch discounts, our monthly letter from the editor, and show your support with a supporter-exclusive comment flair!