Final Fantasy's Ultimania art book series is finally getting an official English translation
Cover not final Final Fantasy.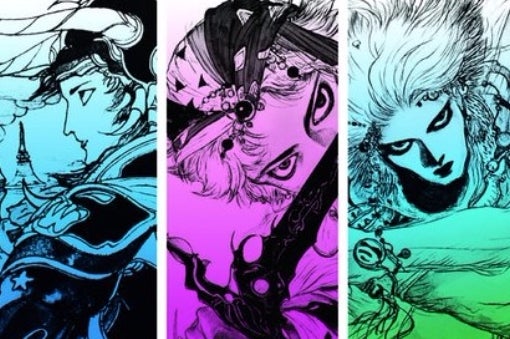 If you're a fan of Final Fantasy (and also books), publisher Dark Horse has some potentially pleasing news: it's releasing the first official English translation of the long-running Final Fantasy Ultimania art book series in the west, starting on June 5th next year.
Square Enix's Ultimania series of companion books, which started way back in 1999 with the publication of Final Fantasy VIII Ultimania, has remained largely exclusive to Japan. Over the years, more than 70 Ultimania books have been released, predominantly detailing the Final Fantasy series, but also covering the likes of Kingdom Hearts and the Legend of Mana.
Dark Horse's newly announced translations will focus exclusively on the Final Fantasy books, and will span a planned three volumes.
The first book, known as Final Fantasy Ultimania Archive Volume 1, will feature "original concept art, process pieces, and notes from the original artists and designers", and will cover the first six Final Fantasy games. It's a meaty 336-page hardcover tome, and will cost $39.99 USD. That'll probably work out at £29.99 over here, based on similar Dark Horse releases.
On the subject of big, glossy, video-game-themed art books, Dark Horse is also releasing the third and final volume in its impressive The Legend of Zelda art series next April.