Final Fantasy 14's formidable Behemoth comes to Monster Hunter World this August
And there's a new trailer to celebrate.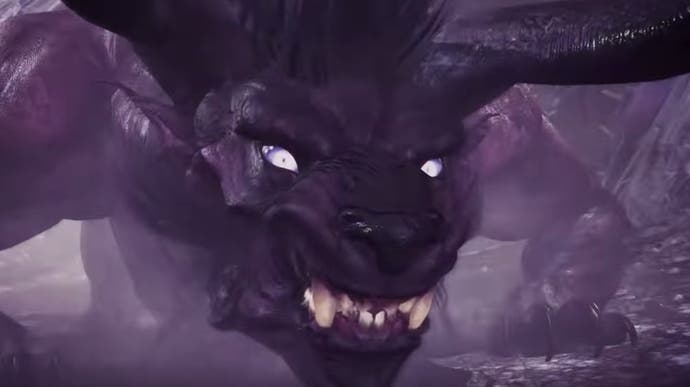 Capcom has released a new trailer showcasing Monster Hunter World's upcoming Final Fantasy 14 crossover event, which is scheduled to launch on Xbox One and PlayStation 4 at the start of August.
More specifically, the free collaboration event, which was announced at E3 and arrives as the Behemoth Update, starts on August 1st at 5pm PDT/August 2nd at 1am in the UK.
As its name suggests, Monster Hunter World's Behemoth Update introduces one of Final Fantasy's most formidable recurring creatures, the Behemoth, to the New World for brave hunters to face. This marks the first time that an actual creature from another game series has been included in Monster Hunter - and there's a glimpse of what's in store in the new trailer:
Although Capcom hasn't officially confirmed the full contents of the crossover update, the trailer suggests that we'll also be getting Palico costumes inspired by Final Fantasy's iconic Cactuar and Moogle critters. Additionally, Monster Hunter World is also set to crossover into Final Fantasy 14 this "summer", taking the Ratholos and Palicoes with it.
The Behemoth Update continues Capcom's strong post-launch support for Monster Hunter World, and follows on from other new creatures, including the Deviljho, the Elder Dragon Kulve Taroth, and, more recently, Lunastra, the Empress of Flame.
Those planning to pick up the the PC version of Monster Hunter World, which arrives on August 9th, should note that the Behemoth update - and other post-release content seen on consoles - won't be included at launch. These will instead "be coming to PC for free at a later date".