Filthy Lucre is a new game from ex-Sony Liverpool and Evo devs
Fabrik in Manchester.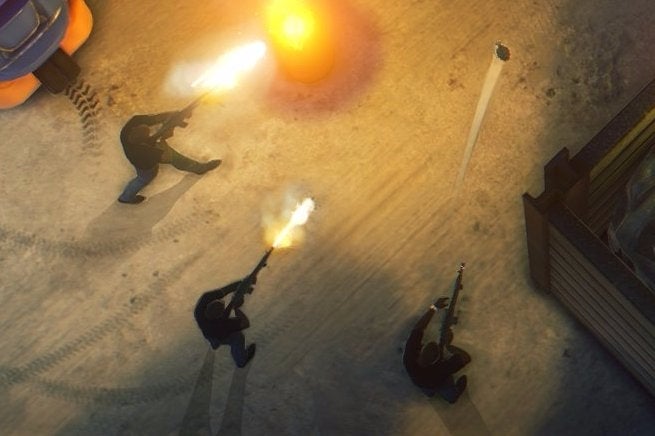 Former developers at shuttered Sony Liverpool and Evolution Studios are making a new game called Filthy Lucre. It's due out later in 2016.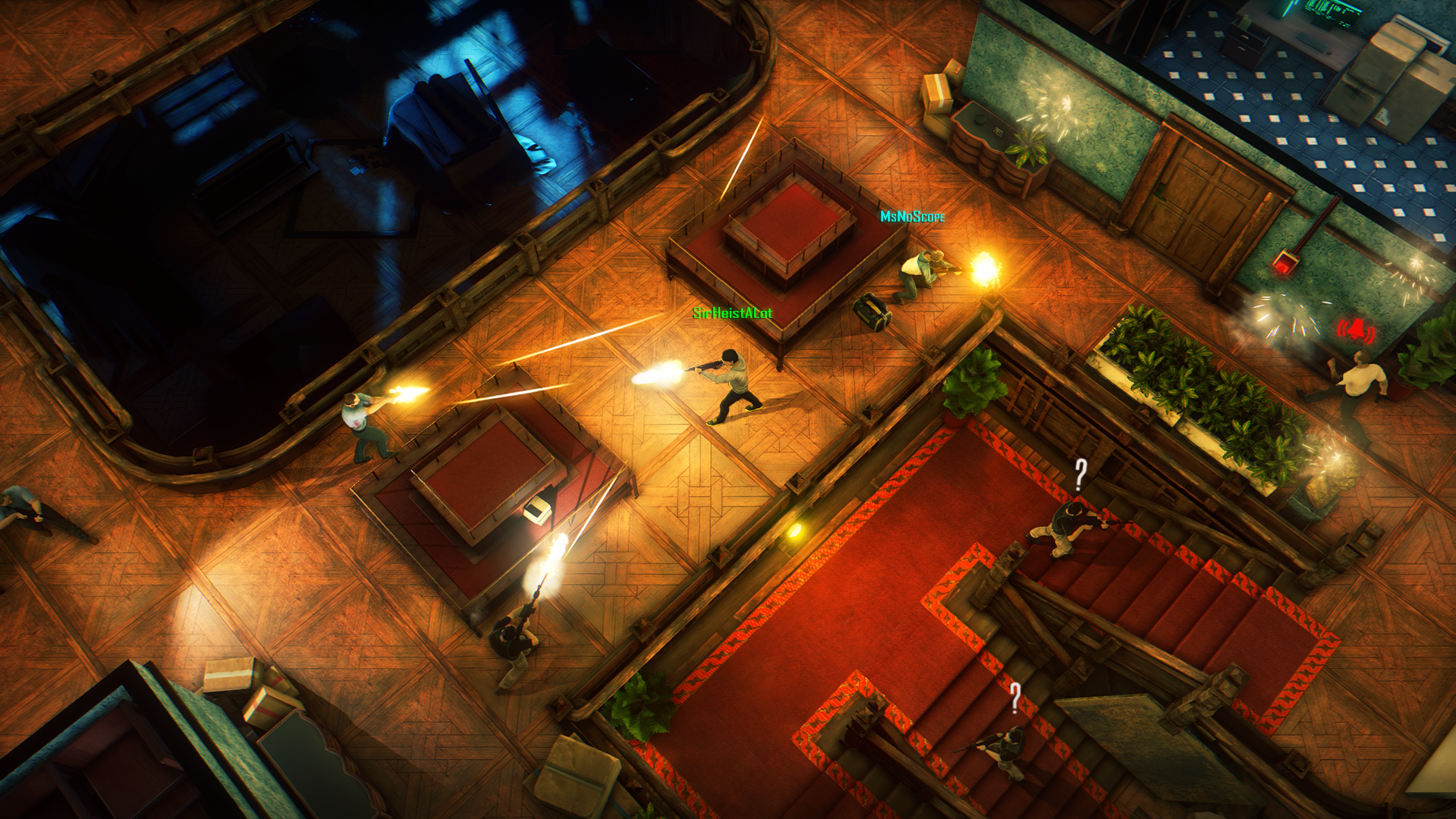 Filthy Lucre is from Manchester-based studio Fabrik, which was founded by former Sony Liverpool studio director Graeme Ankers. It's a top-down heist game set in London that can be played solo or co-op for PlayStation 4, PC and PlayStation VR. The teaser, which includes a snippet of gameplay, is below.
Fabrik developers include Si Donbavand, former development director at Evo, and Kieran D'Archambaud, former principle programmer at Evo. Ankers said Fabrik has eight former Evo staff on its books.
Ankers describes Filthy Lucre as an isometric stealth action heist game "with a darkly British twist".
"It's all about player choice," he told Eurogamer. "You can play it all-out stealthy, or go full metal jacket. The AI systems mean it reacts to your playstyle, so it doesn't play out the same way twice. The AI reacts dynamically to the situation.
"It's about your past catching up to you, so you've got to manage the consequence of your actions in the world as well."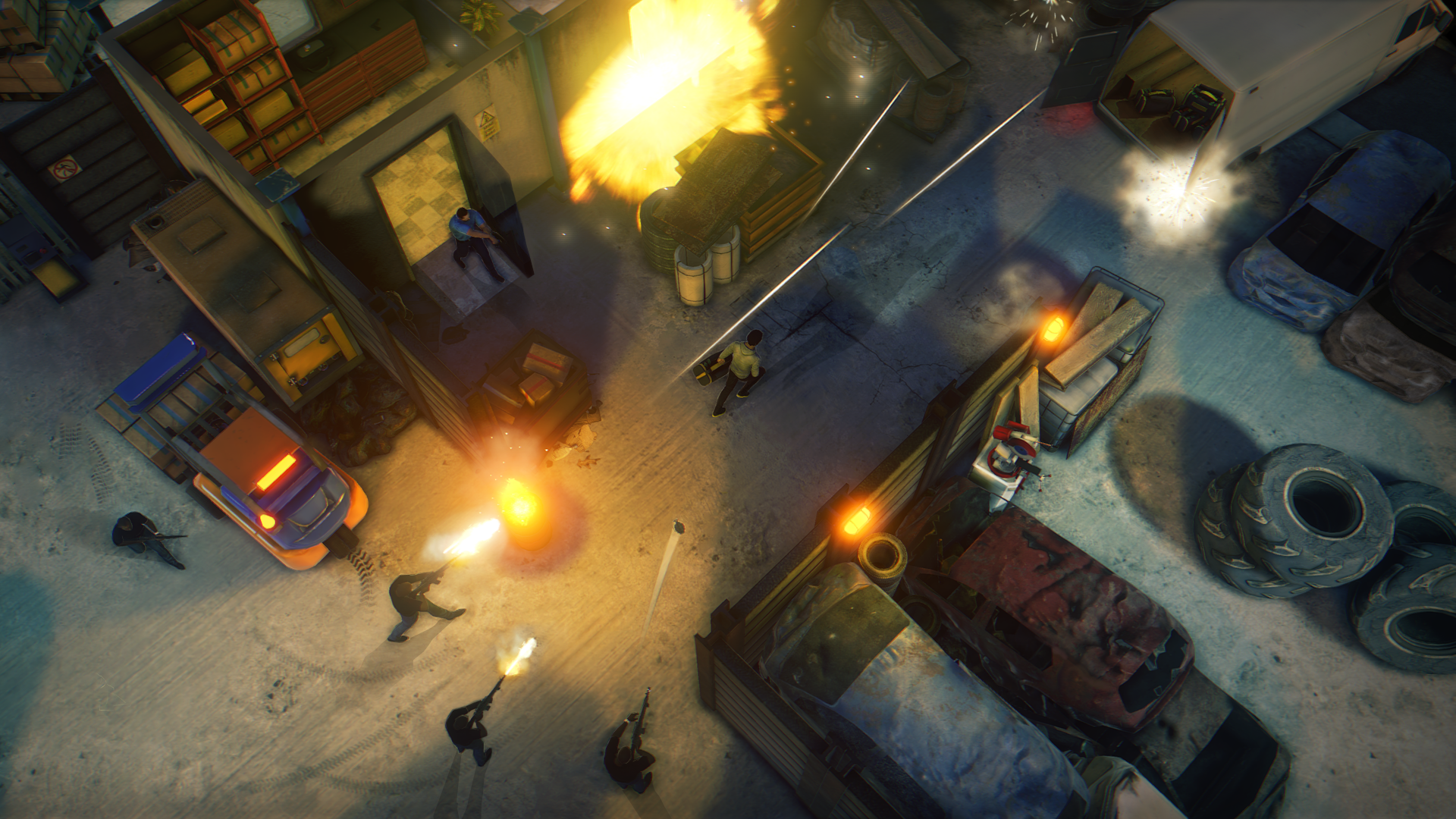 Graeme Ankers also runs a studio called Firesprite, a company that was set up back in 2013 after Sony shut down WipEout developer Sony Liverpool. Firesprite built the visuals for pre-loaded PS4 launch title The PlayRoom.
As for Fabrik, it's also working on a second game, which will be announced soon.
Sony shut down Driveclub developer Evolution Studios in March. In April, Codemasters, maker of the Dirt and Grid series of game, bought the studio name and took on a number of its staff.
Sony Liverpool shut its doors back in 2012. You can read more about the developer in our big feature, WipEout: The rise and fall of Sony Studio Liverpool.