FIFA Street £49.99 on EU PlayStation Store
Journey launches, Flower and flOw on sale.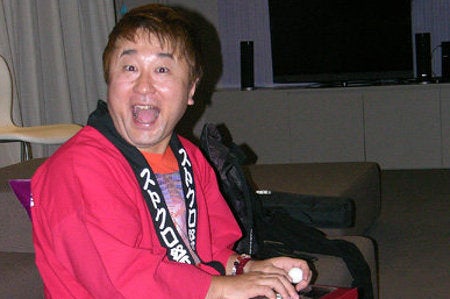 EA's jumpers for goalposts game FIFA Street launches this Friday on the EU PlayStation Store, the same day it hits the UK high street. It costs £49.99.
Flower developer thatgamecompany's glorious Journey arrives today. The 9/10-scoring adventure is priced at £9.99.
To celebrate Journey's launch Sony has cut the price of thatgamecompany's Flower and flOw. Savings can also be found on top titles such as ICO, Shadow of the Colossus and Deus Ex: Human Revolution, with even more savings for Plus members.
The full update lies below, courtesy of the EU PlayStation blog.
PS3 Games
Bioshock 2 Complete Pack - £23.99
FIFA Street (releases Friday 16th) - £49.99
Journey - £9.99
Shoot Many Robots (Trial and Unlock) - £7.99
Warp (Trial and Unlock) - £7.99
PS3 Add-ons
Disgaea 4: Battleship Gargantua - £1.59, Celestial Host - £2.39, Gargantua Bridge Map - £0.79, Pirate Survival Duel - £4.79, Prism Ranger - £2.39
Dynasty Warriors 7: BGM Pack 2 - £2.39, Legend Stage Pack 2 - £3.19, New Weapon Pack 5 - £1.59
Dynasty Warriors 7 Xtreme Legends: Excel Stage Pack 4 - £2.39, Legend Stage Pack 2 - £3.19, Wall Papers 5 - £0.79
FIFA Street: Online Pass (Paid) - £6.49
Final Fantasy XIII-2: Nabaat Coliseum Battle - £1.59
Hyperdimension Neptunia Mk2 - (79p each unless stated) Nepgear's Cat Hat Set, Nepgear's Plasma Sword, Uni's Gatekeeper, Rom's Brownie, Ram's Classic Brown, Impure Intentions - Free, Full Metal Body - Free, Ram's Swimsuit Set - £1.59, Draconic Legend - Free
LittleBigPlanet: St Patricks Day Costume (Re-Release For 1 Week) - Free
Motorstorm RC (Vita cross compatible): Pro-Am Expansion Pack - £2.39, Pro-Am Time Saver Pass - £0.40
Renegade Ops: Coldstrike - £3.59
Rock Band 3: Three Days Grace Pack 01 - £2.49, includes the following for 99p each: I Hate Everything About You, The Good Life, Pain
Rock Band Network: Eternity Below - £0.59, Happy People - £0.59, Heartless - £0.99, Leave Me Be - £0.59, Pray For You - £0.99
Saint Seiya Sanctuary Battle: Libra Dohko - £3.99, Odin Robe Seiya - £3.99, Pegasus Seiya Limited Gold Pegasus - Free, Sagittarius Seiya - Free, Seadragon Kanon - £3.99, Siren Sorrento - £3.99, Unicorn Jabu - Free, Wyvern Rhadamanthys - £3.99
UFC Undisputed 3: Fighter Catalog Key 02 - £3.19, UFC Undisputed 3 - Overeem Pack - £0.59, Ultimate Fights Pack 4 - £3.19
Uncharted 3: Co-Op Shade Survival Mode - £4.79
PS Vita Add-ons
Army Corps of Hell: Frog equipment set - Free
PS Vita Demos
PS minis
Canabalt - £1.74
Gold Medalist - £1.99
Reef Aquarium - £2.49
Sale content (additional 10% off for Plus members)
ICO Classics HD - £9.69
Shadow of the Colossus Classics HD - £9.69
ICO and Shadow of the Colossus Classics HD - £15.99
Siren Blood Curse - £11.99
The Last Guy - £3.19
The Sly Trilogy - £9.99
flOw - £1.99
Flower - £3.19
Trine - £3.99
Split/Second: Velocity - £9.99
Split/Second - 'High Octane' Supercar Pack - £0.79
Split/Second Full Vehicle Unlock! - £1.19
Split/Second Master Unlock! - £1.99
Split/Second Survival at the Rock Pack - £2.99
Split/Second Track and Mode unlock! - £1.19
Deus Ex Human Revolution - £19.99
Tomb Raider: Underworld - £8.79
Just Cause 2 Ultimate Edition - £11.99
Kane & Lynch: Dead Men - £9.99
Lara Croft: Guardian of Light - £5.19
Kung-Fu Live - £6.49 (20% off for Plus members)
Supercar Challenge - £6.49 (No Plus discount)
Ferrari Challenge Deluxe - £6.49 (No Plus discount)
Tomb Raider: Legend PSP - £7.99 (No Plus discount)
Split/Second Velocity - £7.99 (No Plus discount)