FIFA 12 on PS3 tops 2011 best-seller list so far
Wii Sports Resort, Pokémon follow.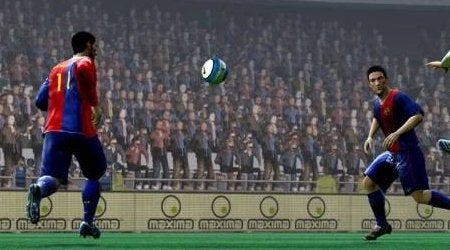 The PlayStation 3 version of FIFA 12 sold more copies in Europe from January to September 2011 than any other game, according to GfK sales data extrapolated by Nintendo.
As seen on Gamasutra, the chart, which formed part of Nintendo's recent bi-annual financial report, sees Wii Sports Resort at two, followed by Pokémon Black, Pokémon White and Zumba Fitness.
The US top five looked a little different. There, Just Dance 2 came out on top, followed by Pokémon White, Gears of War 3, Pokémon Black and Call of Duty: Black Ops.
Over in Japan, Monster Hunter Portable 3rd was first, followed by PS3 RPG Tales of Xillia, DS franchise spin-off Dragon Quest Monsters: Joker 2, Rhythm Heaven Fever and Dissidia 012 Final Fantasy.
Take a look at the full top 20 charts below.