Fear Effect Sedna's Kickstarter is now live
UPDATE: Funded a day before its deadline.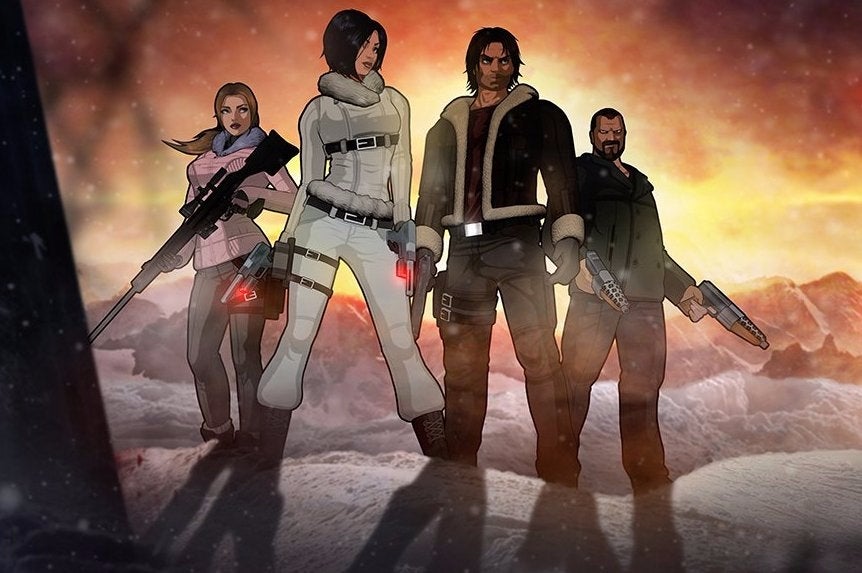 UPDATE 12/5/16: After a month-long fundraising campaign, Fear Effect Sedna has finally passed its crowd-backed total.
The officially licensed sequel to Fear Effect 2 passed €100k (£79k) goal yesterday - just hours before it is due to finish tomorrow.
"The coming year will be busy; we're aiming for a release in spring 2017," developer Sushee wrote in a new blog update. "Now that we can afford to see the big picture, we will begin working on the full game, starting now! (Well, maybe tomorrow, let's spend some time celebrating right now.)
"Be sure that we're really happy with all what you did for us, for all your support and kind words, this means everything and every penny counts. And you'll get as much news as possible on the game development!"
ORIGINAL STORY 12/4/16: Fear Effect Sedna, the officially licensed sequel to Fear Effect 2, has launched its Kickstarter campaign today.
As we covered last week, Fear Effect Sedna is being developed by the 10-person independent French studio Sushee. This is part of the Square Enix Collective, which means that the publisher will grant Sushee the official Fear Effect license, help promote the game, and offer feedback in exchange for five per cent of the net crowdfunded funds plus 10 per cent of the game's sales revenue.
Like the previous Fear Effect titles from 1999 and 2001, Fear Effect Sedna will allow the player to control five characters as they explore, fight, and solve puzzles. Fights will occur in real-time, though players can pause the action to plan out their next move.
The cyberpunk affair will be set four years after the events of Fear Effect and will follow Hana, Rain, Deke and Glas as they venture to the North Pole and come face to face with elements of Inuit folklore.
The original Fear Effect's director, writer and producer John Zuur Platten is on board to help Sushee make this sequel a reality.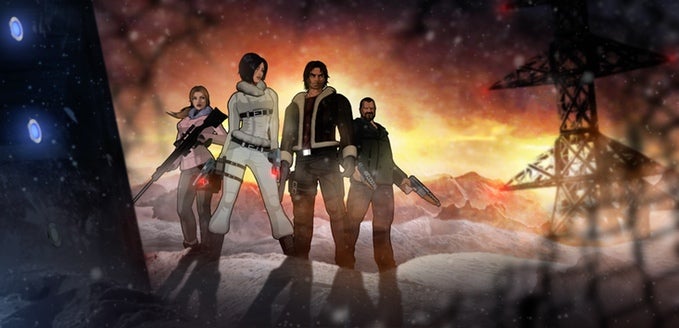 The big shift this time out is the move to an isometric camera view. When asked why Sushee opted for this, the developer explained that "The original Fear Effect games focused on harrowing camera angles and the feeling of loneliness to create a nerve-racking atmosphere. But the story, the characters and their relationships are a huge part of what made the game such a classic. Fulfilling a mission together, they will interact a lot, and not only during cinematic cutscenes, but also while you play."
"The second point that made us choose tactical view and combat is that we wanted them not only to interact verbally, but also act together. We wanted to see Rain being proud of Hana actually change the way she fights. We wanted to see Deke's thirst for blood change the way the others react. We wanted to show how Glas trying to hold a door, while the others get prepared for the incoming assault, makes them all nervous and confident at the same time."
Fear Effect Sedna is aiming for a PC release in May 2017, though if the campaign raises enough money it will target a PlayStation version as well.
Early pre-orders for Fear Effect Sedna can be granted by backing €15 (about £12 or $17), though the price will go up to €18 (about £14.50 or $20.50) after the first 2000 copies are reserved.
Having only launched a few hours ago Fear Effect Sedna has raised $5,811 towards its $114,106 goal and it has until 13th May to acquire the rest.