Fan releases 8-bit Game of Thrones platformer
Stick 'em with the pointy end.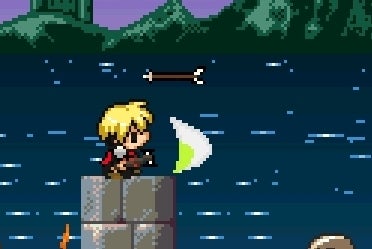 An intrepid Game of Thrones fan has re-created the fantasy book series and TV show as an 8-bit platformer.
The game is the work of Spanish amateur game designer Abel Alves, who has released the download for free. It stars Jon Snow and a number of other lead characters in levels that (sort of) retell the series' story.
The game begins with Snow climbing the Wall and facing off against a horde of wildlings. You can hack at foes with your sword and send out your direwolf for Snow to use as a special attack.
Later sections see Daenerys fighting a load of bald monks, and what looks like Theon becoming, er, slightly worse for wear.
The game weighs in at a featherlight 68MB if you want to give it a go. It's worth a download alone for theme tune's snappy chiptune remix.