Fan-made Wing Commander Saga project not EA-sanctioned
"We have not discussed it with them," says dev.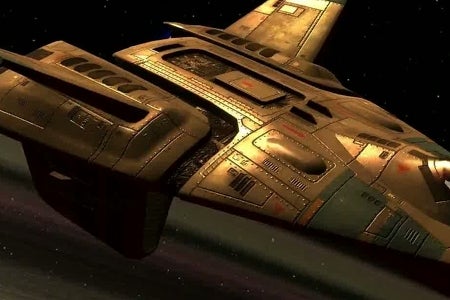 The fan-made Wing Commander Saga project hasn't been endorsed or sanctioned by EA, or by original creator Chris Roberts or old game company Origin, the game's co-creator has clarified.
But neither has either of the three said "no".
"We are not officially or unofficially sanctioned or endorsed by Chris Roberts, Origin, or EA. We are thankful to them for permitting us to make Saga, as manifested by them taking no action to shut us down but allowing us to develop it, just as they have done with other projects like Standoff and Privateer: Gemini Gold," explained co-creator Tolwyn on the Wing Commander Saga website.
"But they have in no way, shape or form sanctioned our project, nor have they done anything to make it official. They have not contacted us and we have not discussed it with them. Once again, we are thankful that they are permitting us to do this, but no endorsement of Saga by these entities should be implied from that fact."
The Wing Commander Saga: The Darkest Dawn project was given a release date of 22nd March last week. In a supplementary interview, Tolwyn said "a big thank you" to Chris Roberts, Origin and EA "for their generosity in allowing Saga and other Wing Commander fan projects to be released and distributed". It was this comment that was misinterpreted.
Wing Commander Saga: The Darkest Dawn will be free. Dedicated fans have been chugging away on the project for 10 years, stuffing in voice acted story content and up-to-date graphical presentation.