F1 champion Max Verstappen dubs Le Mans Virtual "a clown show" after disconnects force him to retire
"Honestly, it is a joke."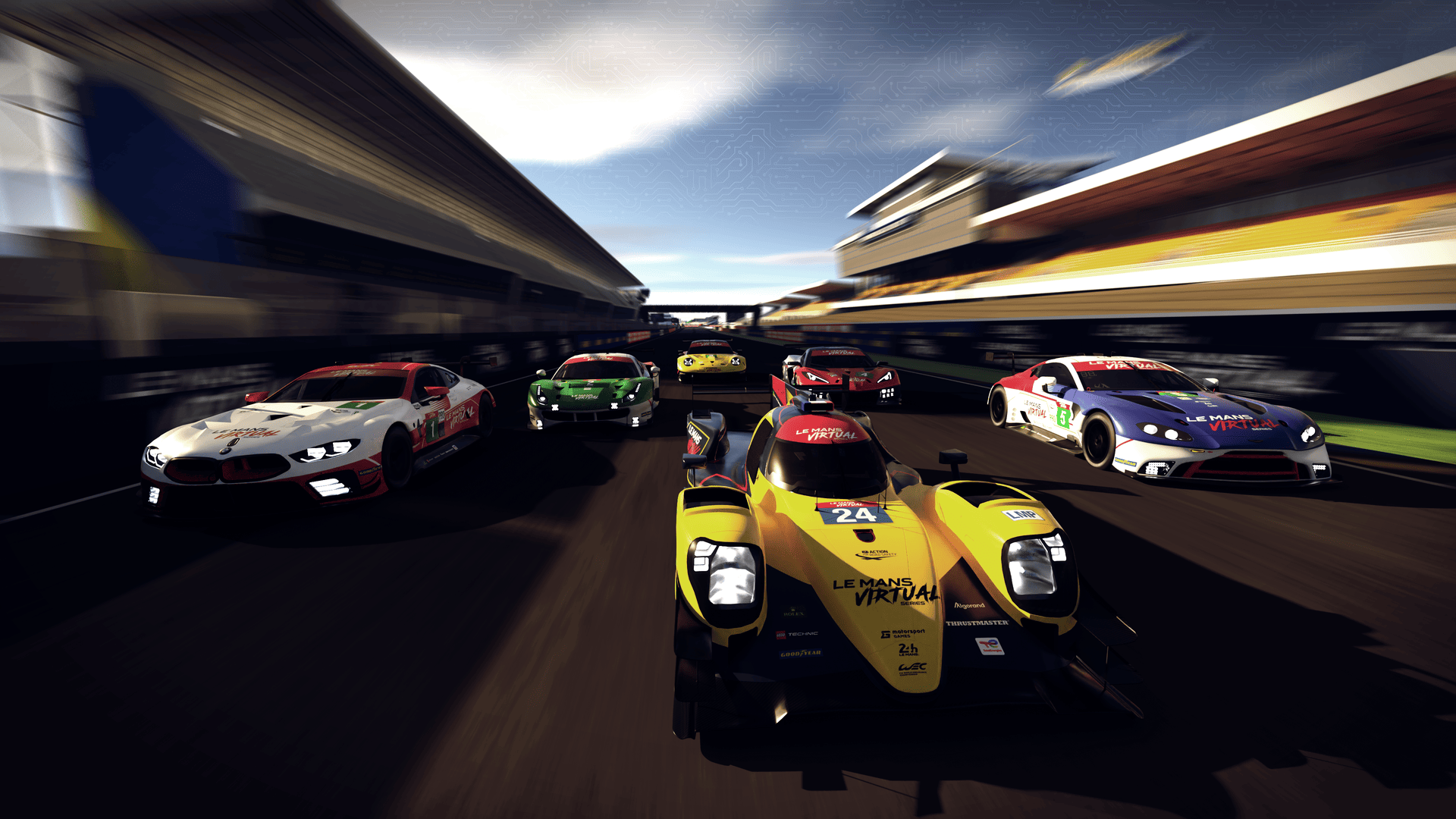 Max Verstappen has called this year's 24 Hours of Le Mans Virtual 'a clown show' after the high-profile sim racing event once again suffered server issues that saw two red flags that stopped racing and numerous disconnects that took teams out of contention - including reigning F1 world champion Verstappen's Team Redline, whose retirement inspired a polemic aimed towards the organisers Motorsport Games and the rFactor 2 platform on which the event was hosted.
This weekend saw the third running of what's widely regarded as the biggest event in sim racing, with the 24 Hours of Le Mans Virtual attracting stars such as Verstappen and other real-world racers like Romain Grosjean and Felipe Drugovich. It's an impeccably presented thing with a team led by experienced motorsport commentators like Martin Haven and Ben Constanduros.
Unfortunately this year's edition was once again plagued by connection issues with the rFactor 2 platform that's owned by Motorsport Games unable to host a 24 hour event with stability, with server issues forcing two red flags in the first seven hours of the event. The server issues were later revealed to be caused by participants inadvertently sharing IP addresses with the public.
"This put us in a weakened position," Gerard Neveu, executive producer of the event - and former CEO of the FIA World Endurance Championship - said in a post-event statement picked up by traxion.gg. "We were subjected to some security breaches which caused the global disconnection of all competitors. It should never happen if the IP addresses are well protected."
While the situation improved and the race ran without interruption after the first seven hours, multiple teams were hit with disconnects that put them out of contention - including Verstappen's own Team Redline who had been battling for overall honours. Having retired the team, Verstappen delivered a short but powerful outburst live on-stream.
"They call it amazingly bad luck, well this is just incompetence. They can't even control their own game," said the two-time F1 world champion who has taken part in all three runnings of the event. "This is also the last time ever because what's the point? You prepare for five months to try and win this championship, you are leading the championship, you try to win this race which you have prepared for two months and they handle it like this. Honestly, it is a joke. You cannot even call it an event. It's a clown show."
Verstappen - who's perhaps new to the concept of a championship being taken away from him by events outside of his control - continued his rant.
"I really hope the organisers consider where they put this game going forward because on this platform it's not going to work. It's game over. I think I have more chance if I just go to Vegas and the casino.
"I think I'm going to uninstall the game. That frees up a bit of space on the PC anyway. And I really hope everyone uninstalls the game."
Since being founded in 2018, Motorsport Games has made a big impression in the sim racing world, acquiring rFactor 2 and its developer Studio 397 in 2021 and also picking up the licences for the 24 Hours of Le Mans and its host WEC series, IndyCar and BTCC. Development of a standalone BTCC game appears to have stalled, though BTCC cars and tracks have found their way into rFactor 2 and the IndyCar game is still scheduled for release in 2023.
In the immediate aftermath of the race, rFactor 2 put out a statement on their own site. "During the third running of the 24 Hours of Le Mans Virtual, it is clear that there were two major server issues which necessitated red flag stoppages," it reads. "These were global disconnections caused by a security breach, resulting from the unintentional sharing by race competitors of IP addresses connecting teams to the server.
"We have had 180 competitors taking part on 164 different simulators all around the world, and we appreciate the frustrations of any individual drivers or teams affected. A full investigation will be launched at the conclusion of the event, and we will report back on the findings in due course."